Life in Texas from the 1800's to 1950

Life in Bailey County Tx in 1936
Bailey County, Texas in 1936 as pictured in archived government photographs, vintage postcards, old school yearbooks and newspapers.
If you like these images, you can browse and view more than a thousand images
of early life in Bailey County and throughout the state in eBay's Historical Texas Collection. .
Plowing a field in Bailey County Tx 1936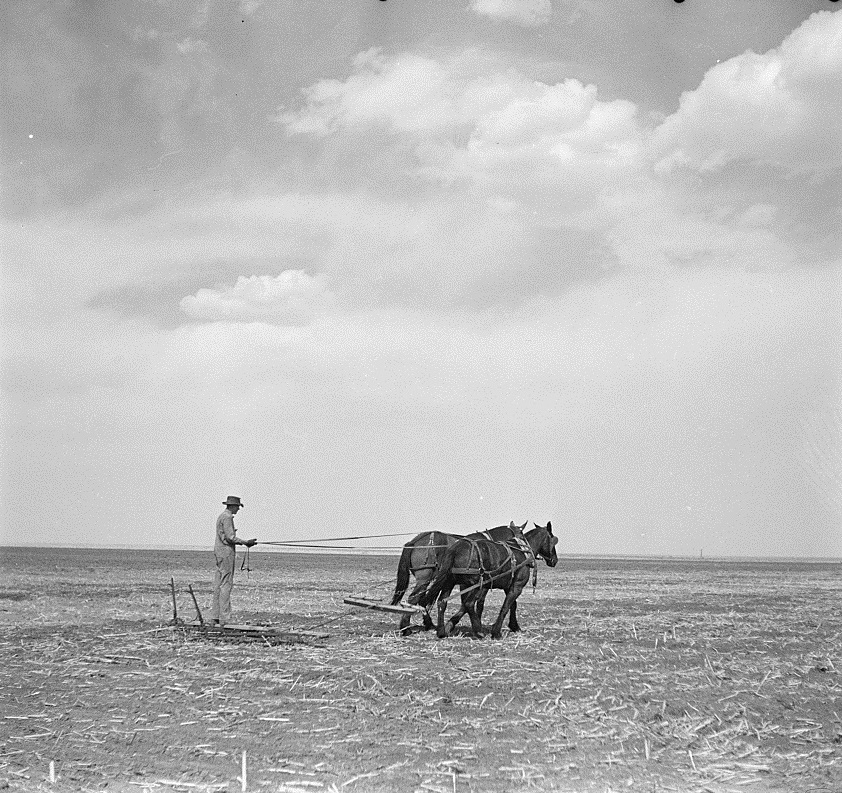 While fewer than half of the FSA images survive, the collection remains one of the most extensive pictorial records of life in Texas between 1935 and 1944. Original FSA photos and negatives are archived in the Prints and Photographs Division of the Library of Congress.
Resources:

Davick Services on Facebook: True Stories of Amazing People and Places in Texas

Postcards from the Panhandle (Facebook)

You know you're from Muleshoe when..... (Facebook)
Books about Bailey County People and Places (Amazon)

Tales and Trails of Bailey County: The First 70 Years, 1918-1988

Murder In Muleshoe: Texas Panhandle Murders

Bailey County Items for Sale

Rare Artifacts, Memorabilia, Ancestry and History Records from Muleshoe, Bula, Circle Back, Enochs, Maple, Needmore and Virginia City, Texas
Related Articles
Related Articles









What's your Favorite Book about a Texas County, Town, Person or Place? Here's our best reads list County by County