Davick Services on Facebook
True Stories of Amazing People and Places in Texas
Books About Lubbock County Texas
These hard to find books are perfect for anyone interested in the history of Lubbock County and the people from Lubbock, Ransom Canyon, Shallowater, Idalou, New Deal, Slaton, or Wolfforth. Books by Lubbock County Authors are also included.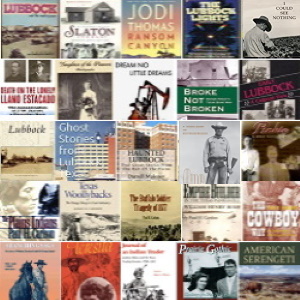 This site contains affiliate links to products. We may receive a commission for purchases made through these links. As an Amazon Associate we earn from qualifying purchases.
Historic Tales of the Llano Estacado
The distinctive high mesa straddling West Texas and Eastern New Mexico creates a vista that is equal parts sprawling lore and big blue sky. From Lubbock, the area's informal capital, to the farthest reaches of the staked plains known as the Llano Estacado, the land and its inhabitants trace a tradition of tenacity through numberless cycles of dust storms and drought. In 1887, a bison hunter . . . Read more Look inside
I Could See Nothing: Settling West Texas
by Mary Lou Crump Koehler
Mary Lou Crump Koehler grew up in Shallowater Texas. "This story starts back in 1886, in Henrietta, Texas. My name is Bob and I was six years old back then…" Thus speaks Bob Crump, the author's father, as he begins to describe the family's move to settle Lubbock County on the High Plains of Texas in 1890 . . . Read more Look inside
Death on the Lonely Llano Estacado: The Assassination of J. W. Jarrott, a Forgotten Hero
by Bill Neal
In the winter of 1901, James W. Jarrott led a band of twenty-five homesteader families toward the Llano Estacado in far West Texas, newly opened for settlement by a populist Texas legislature. But frontier cattlemen who had been pasturing their herds on the unfenced prairie land were enraged by the encroachment of these "nesters." In August 1902 a famous hired assassin, Jim Miller, ambushed and murdered J. W. Jarrott. . . . read more and look inside
The Lonesome Plains: Death and Revival on an American Frontier
"Elizabeth Ann Spikes, born in 1878, moved to the plains, when she was a young girl. Following her marriage to Temple Ellis the couple on a remote and lonely South Plains ranch near Lubbock, and she later became one of the first public school teachers in West Texas. Ellis described the grandeur of the sunrise as a picture beyond compare, It left her with a feeling that she had arrived in a land of make- believe where . . . " Read more, Look inside
The Trail Drivers of Texas: Interesting Sketches of Early Cowboys
These are the chronicles of the trail drivers of Texas those rugged men and, sometimes, women who drove cattle and horses up the trails from Texas to northern markets in the late 1800s.
"When we reached the Colorado river that stream was very low. Here I saw my first buffalo, but it was a tame animal and was branded a long S on each side. Ed Hagerman of Kimble County was ahead of us with a herd of the Half Circle L C cattle. After a great deal of hard luck and trouble we reached yellow Horse Draw about ten miles from Lubbock where we encountered a heavy hailstorm. We had lost a great many of our cattle on the trip, and the sudden change chilled a number of others to death as well as five horses." . . . Read more Look inside
Eyewitnesses to the Indian Wars, 1865-1890
"The command left Fort Concho immediately, moving in the directo of what was then call Canon Blanco, but is now known as Yellow House Canyon. The supply trains accompanied by four companies of infantry from Fort Concho, followed. After several days' marching, we reached this canyon. Rain fell in torrents that night, and a "norther" blew up" . . . . . . Read more Look inside
The Adventures of Eddie Fung: Chinatown Kid, Texas Cowboy, Prisoner of War
"I signed up in May, but I didn't move to Lubbock until June. I went back to make sure it was okay for me to leave ... It just so happened the the National Guard in Lubbock was a firing battery, so we were basically an artillery unit assigned to provide protection the the infantry. Most of the seargeants at Lubbock had gone to college at Texas Tech, so they were a fairly well-educated bunch. . . . " Read more Look inside
Daughters of the Pioneers Autobiographies: Lubbock and the Plains
A collection of the history and autobiographies of the daughters of the original Pioneers, including Lubbock Texas and the Plains area pioneers.
Land of the Underground Rain: Irrigation on the Texas High Plains, 1910-1970
by Donald E Green
The scarcity of surface water which has so marked the Great Plains is even more characteristic of its subdivision, the Texas High Plains. Settlers on the plateau were forced to use pump technology to tap the vast ground water resources—the underground rain—beneath its flat surface . . . Read more
Confessions of a Bible Salesman
by Kelley Litsch
"It was 1981, during his junior year at college, Kelley Litsch was about to go on an adventure of a lifetime. Starting with a prayer at the side of his bed of his dorm room in April, he gave God complete control over his summer. Within minutes of the prayer, God started moving and did not stop. This adventure involved the occupation as a door-to-door bible salesman, but life-long lessons emerged. . . . " Kelly and wife Lisa live outside of Lubbock, Texas and have two children and two grandchildren. Read more
Dust Bowl: The Southern Plains in the 1930s
In the mid 1930s, North America's Great Plains faced one of the worst man-made environmental disasters in world history.
"... encouraged farmers in the 1930s to invest thousands of dollars to tap the aquifer, at first in the most southerly portion of the Bowl around Lubbock and Plainview, Texas, where water-bearing strata ar not so deep. Then, in the late fifties and the sixties, following another drought, underground water became the newest bonanza resource . . . Read more Look inside
Fire in the Water, Earth in the Air: Legends of West Texas Music
Christopher J. Oglesby grew up in Lubbock's Tech Terrace neighborhood (former home of Buddy Holly, Joe Ely, and Angela Strehli, among others), where he spent years listening to and watching the artists featured in this book. In this book he interviews twenty-five musicians and artists with ties to Lubbock to discover what it is about this community and West Texas in general that feeds the creative spirit. Their answers are revealing . . . Read more Look inside
Some Babies Grow Up to be Cowboys: A Collection of Articles and Essays
by John R Erickson
John Richard Erickson is an American cowboy and author, best known for his Hank the Cowdog series of children's novels. This collection is arranged by Place; From Buffalo to Cattle; The Cowboy; Cowboy Tools; Ranch and Rodeo; Animals; and This and That. "The Shermans ranched in Lubbock County for fifteen years, and during that time their family grew to seven children, Mabel being the oldest. But by 1905 Joe Sherman had begun losing cattle to rustlers who were changing his M Cross brand into an MB, and he decided to move his operations to a ranch in Gaines County. . . Read more Look inside

The Adventure of Bob Wire and The King of The Double T Ranch
Bob goes over a bunch of West Texas towns to get to a big ranch on the edge of Lubbock, Texas. He meets some very special people. One of them is riding a black horse and wears a mask. Who they are, what he learns, what kind of cowboy Bob is, and more are revealed in this adventurous tale . . . Look inside
Dynasty on the Texas Plains:
Short Stories of Life and Customs on the Plains of Texas
by Bonnie Faye James Gaston
Bonnie Gaston grew up during the Depression six miles south of Littlefield Texas. As an adult she was an award-winning elementary school in Plainview. This is her joyful story of growing up in Littlefield, Shallowater, Anton . . . Read more
One Ranger: A Memoir
"My mother had enrolled me in Texas Tech, but without the athletic program a college education seemed of little value... to be a fighter pilot, and I took the first steps toward achieving that goal by apply with the navy recruiter in Lubbock" . . . Read more Look inside
Take Two Aspirins, But Don't Call Me in the Morning
In response to the stifling socialism of the Canadian health care system and the intolerably long Canadian winters, Dr. Mel Genraich made a life-altering decision: leave Toronto for good, and seek his fortune in Texas. "I've been fortunate (and conniving) enough to have lived in some great homes in such great cities as Toronto, Houston, Lubbock, Oklahoma City, Odessa, Monahans, Levelland, and now back in Lubbock . . . Read more, Look inside
The Buffalo Soldier Tragedy of 1877
In the middle of the arid summer of 1877, a drought year in West Texas, a troop of some forty buffalo soldiers (African American cavalry led by white officers) struck out into the Llano Estacado from Double Lakes, south of modern Lubbock, pursuing a band of Kwahada Comanches who had been raiding homesteads and hunting parties . . . Read more
Buffalo Days: Stories from J. Wright Mooar
J. Wright Mooar tells the story of the buffalo hunter, from the hunter's perspective, in this first-person account published more than seventy years ago.
"James Winford Hunt moved with his parents to the Texas Panhandle in 1881. He worked on a ranch until he could save enough money to purchase printing equipment. When he did, he started the Press Leader in Lubbock. He then moved his publishing venture to Plainview, establishing the Texan Press . . . " Read more Look inside
Dream No Little Dreams
Explaining the clash of cultures against the backdrop of such a seemingly barren canvas to those not familiar with Lubbock, Texas and the South Plains is difficult to do.
The city's traditional foundation is weakened from a constant barrage of sledgehammer swings from talented natives that the city would love to claim as its own. But that's what makes it so interesting–the underlying tension that few can see and understand is always there, simmering . . . Read more
HAUNTED LUBBOCK
In 2013 the author asked the citizens of Lubbock, Texas to share their personal stories of ghosts in and around the Hub City. The only stipulation was that they be true stories... things that had happened to them personally, or to someone close to them . . . Read more
Spirits of the Border: School Spirits
In this newest installment of this award winning series, the authors look at what they like to call School Spirits! Find Haunted Texas schools in . . .Huntsville, Iowa Park, Irving, Jacksonville, Junction, Kerrville, Kilgore, Kingsville, La Feria, La Grange, Laredo, League City, Levelland, Lindale, Littlefield, Lubbock, Luther, Mcallen, Mesquite, Mission, Monahans, Moody, Nacogdoches, Odessa, Pasadena, Pearsall, Plainview . . . Read more
Broke, Not Broken: Homer Maxey's Texas Bank War
Homer Maxey was a war hero, multimillionaire, and pillar of the Lubbock, Texas, community. During the post-World War II boom, he filled the West Texas horizon with new apartment complexes, government buildings, hotels, banks, shopping centers, and subdivisions. On the afternoon of February 16, 1966, executives of Citizens National Bank of Lubbock met to launch foreclosure proceedings against Maxey. In a secret sale, more than 35,000 acres of ranch land and other holdings were divided up and sold for pennies on the dollar. By closing time, Maxey was . . . Read more
Early Lubbock: A Cultural View
From an isolated, windswept crossroads store to a booming metropolis on the South Plains. Lubbock, Texas, has been one of the success stories of the westward migration. Founded in 1891 with barely 100 residents, Lubbock's settlers were drawn by fertile land. Hardy folk, they were determined to create a town on the grassy plain, and a town meant not only agriculture and commerce, but also culture. It's the story of a rural West Texas town's struggle for a cultural identity during its early years, from 1891 to WWI. It tracks the efforts of pioneering citizens to plant and nurture cultural roots deep in the rich soil that brought them to West Texas . . . Read more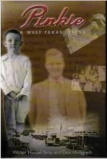 PINKIE: A West Texas Legend
by Don Hedgpeth
The Life and Times of Tom W. Roden, a West Texas Legend
From his early bootlegging days in Ft. Worth Texas to his successful retail chain of package stores in Odessa, Midland, Abilene, Lubbock and Amarillo and on to his maneuvering of the Texas political system, the story of Pinkie is a story of a bootlegger, businessman, political activist, philanthropist, and above all, a West Texas legend.
From the Cotton Fields to a College Professor: My Life's Experience
Dr. Joe H. Alcorta grew up speaking Spanish. He was born in Novice, Texas, and at the age of two months, his parents took him to Monterrey, Mexico. For seven years, he lived in Mexico. Upon his return, he graduated from Olton High School, and then he received his bachelor's degree from Hardin-Simmons University. He obtained his master's degree from Howard Payne University and earned his PhD degree from Texas Tech in Lubbock, Texas . . . Read more Look inside
Evolution of a university: Texas Tech's first fifty years
TEXAS TECHNOLOGICAL COLLEGE, beginning its rise among the sage brush and tumble weeds on 2,000 dusty acres at Lubbock's far outskirts in the mid 1920's, looked like an impossible dream. Its birth had come from a political storm that involved a governor's impeachment, the Ku Klux Klan, and the hopes of West Texans for an institution of higher learning that would serve the region's peculiar needs. Much of its life has been marked by political maneuvering and sectional power struggles as West Texas fought to overcome a seeming sectional prejudice by the rest of the state and struggled with its own feelings of . . . Read more
Tall Enough to Coach: Elements of Leadership of Coaching and Life
Marsha Sharp was the coach of the Texas Tech Lady Raiders basketball team for over twenty years. This book traces Sharp's basketball journey from her beginnings in Tulia, Plainview, Lockney and Canyon Texas through her twenty-third season with the Lady Raiders. A 2003 inductee into the national Women's Basketball Hall of Fame . . . Read more
A Boyhood Dream Realized: Half a Century of Texas Culture, One Newspaper Column at a Time
This collection of columns from the Lubbock Avalanche-Journal is Texas Folklore Society Extra Book #27. The editorial columns included herein tell stories, and tell about telling stories. They also reflect boyhood dreams . . . and foolishness, fears, beliefs, customs, traditions, and sometimes things that are no longer part of our culture but we wish were. All reflect what was—and for many, still is—important. If "the traditional knowledge of a culture" is how we define what . . . Read more
Eye Soar's Trials... Tribulations... & Blessed Treasures
by David L. Slaughter II
Having been inspired by dreams, ideas, entertainment, history, fiction and non-fiction, and so much more in life, Eye Soars Trials... Tribulations... & Blessed Treasures is a culmination of poems that have been written over a number of years by David L. Slaughter II. "... After the breakfast, the pastor took me from Shallowater to Lubbock I viewed the once known city and was reminded how much I had loved it I had been here years ago" . . . Read more Look inside
The Captured: A True Story of Abduction by Indians on the Texas Frontier
"The buffalo hunters' guide accurately predicted the the Comanches would be camped in Yellow House Canyon, near present-day Lubbock, Texas. The canyon was just a small depression on the grassy plain, but the dense cover of trees and cactus gave the Indians a natural hiding place. On the bank of a small stream , the Comanches had camped with some apaches who were trading with them . . . Read more Look Inside
The Great Plains during World War II
Emphasizing the region's social and economic history, The Great Plains during World War II is the first book to examine the effects of the war on the region and the responses of its residents.
"In Lubbock, Texas, a group known as the "Hu-ettes," composed of "young ladies of the community," organized to provide wholesome recreation at dances and other social functions for the soldiers at the nearby army air base. The young women would be under the supervision of the Coed Committee of the Lubbock Defense Recreation Council. They called themselves "Hub-ettes" because " . . . Read more Look inside
EXECUTIVE ONE: A John McNeill Adventure
by Neal Constable
John McNeill is a retired rancher and lawman who finds himself unexpectedly transporting the President of the United States out of harm's way in McNeill's personal aircraft. John must dodge missile attacks and mid-air ramming attempts in order to successfully complete his mission by delivering POTUS safely to Washington, D.C. from Lubbock, Texas against all odds. This is a story of bravery and heroism by ordinary people --patriots. It is about the communities of Lubbock and Paducah, Texas; Clovis, New Mexico; and Altus, Oklahoma. . . . Read more Look inside
The Lubbock lights
Evidence pro and con about UFO sightings, cattle mutilations & contact with aliens in the vicinity of Lubbock, Texas.
The First Baptist Church of Lubbock, Texas: A Centennial History: 1891-1991
Not to write the History of the First Baptist Church of Lubbock would be unthinkable. To see more long-time members disappear from the scene without recording memorable accounts of their lives in the church would be a tragedy. To allow more of our rich heritage to fade into limbo . . . Read more
Lubbock (Postcard History)
The city of Lubbock began as a compromise between two smaller settlements known as Lubbock and Monterey. These settlements agreed to combine on December 19, 1890, and by 1891, the combined settlement was elected the new county seat as farmers, ranchers, and settlers began to arrive. In 1909, Lubbock incorporated as a city, and the Santa Fe Railroad sent its first train south from Plainview. The Texas legislature authorized the establishment of Texas Technological College in 1923, and Lubbock won the regional contest for the new university's location . . . Read more and look inside
Lubbock Stories: Personal Remembrances from the Hub City
It's said that one can leave Lubbock, but that you'll eventually come back. That's not true in every case, of course, but it's true a surprising percentage of the time. Or perhaps it's not so surprising. Lubbock is a vibrant city with something for everyone, and a reason for each of us to return. Our roots run deep; our heartstrings are strong. Even those of us who leave forever leave a piece of ourselves behind, and everyone has a special memory or two of the Hub City. These are a few such memories, told by the Lubbockites who lived them . . . Look inside
Letters to My Patients: A Guide to Healthy & Happy Living
by Harlan O. Wright
Dr. Harlan O. L. Wright is an Osteopathic Physician, specializing in nutritional medicine. He has practiced for more than forty-three years, thirty-seven of them in Lubbock, Texas. He has seen first-hand the effects that poor nutritional and lifestyle habits can have on the body. Because Dr. Wright felt that the time spent with a patient during an appointment was not always enough to effectively teach the true road to health, he began writing monthly "Letters to My Patients." Filled with practical, nutritional advice and sound philosophy, his letters received an overwhelmingly positive response. The information from these popular monthly letters has been compiled to produce this best selling book . . . Read more
Tejano West Texas
Featuring a side of Tejano history too often neglected, author Arnoldo De León shows that people of Spanish-Mexican descent were not passive players in or, worse, absent from West Texas history but instead were active agents at the center of it . . . Read more Look inside
SWC Cartoon Book:
Over 25 Years of Cartoon History of Red Raider and SWC (Southwest Conference) Football. Plus a Nostalgic Look at Life in Raiderland By Cartoonist Dirk West Lubbock, Texas . . . Read more
Lubbock (Images of America)
For 12 millennia, people were drawn to a water source located in the region Spanish conquistadores named the Llano Estacado, a vast plateau 3,000 feet above sea level and 300 miles long and wide. Near this site in 1890, settlers combined two fledgling communities to create the town of Lubbock. Finally incorporated in 1909 and soon promoted as the "Hub City," Lubbock doubled its original population of 1,900 in each of its first six decades, nurturing growth through civic cooperation, small business enterprise . . . Read more
A place set apart: The history of Ransom Canyon
Magically out of place on the stark flatland of West Texas, the initial glimpse of the new-in-time oasis of Ransom Canyon strikes with a sudden impact. With an eye for beauty and a sense of value, two entrepreneurs set out in 1960 to place a jewel in the rough of nature, to transform a rugged and undisturbed portion of canyonlands into a town with some of the most unexpectedly beautiful and natural landscaping . . . Read more
Ghost Stories from Lubbock, Texas
Lubbock's been around for well over a century now. It's risen from a dusty little farm town to a thriving metropolis. It's seen its share of death, and it's been said many of the departed didn't want to leave. Or perhaps they had no choice. There is much we don't know about death and dying, for those who experience it firsthand aren't able to share those experiences. Many people are skeptical about the existence of ghosts and spirits. However, that's only because . . . Read more
Remembering Slaton, Texas: Centennial Stories, 1911-2011
Retrace Slaton's history with local author James Villanueva as he profiles one hundred years of the town's stories and its people. From its founding in 1911, through the Roaring Twenties, the turbulent 1960s and into today, Remembering Slaton, Texas, is a look at the rich history of this charming Texas town. Sometimes haunting and sometimes inspiring but always entertaining, these are the tales and legends that made Slaton what it is today . . . Look inside
Texas Obscurities: Stories of the Peculiar, Exceptional & Nefarious
Some of these quirky true stories might surprise even the most proud Texan. In Slaton in 1922, German priest Joseph M. Keller was kidnapped, tarred and feathered amid anti-German fervor following World War I. Austin sat the first all-woman state supreme court in the nation in 1925. A utopian colony thrived in Kristenstad during the Great Depression. Bats taken from the Bracken and Ney Caves and Devil's Sinkhole were developed as a secret weapon that vied with the Manhattan Project to shorten World War II . . . Look inside for more
Slaton (Images of America)
Slaton, Texas, has a very rich and interesting history. The journey began in 1911 with the clickety-clack of the railroad track of the Santa Fe Railroad. Slaton was named after local rancher and banker O.L. Slaton on May 11, 1911. It was nicknamed "Tent City" in the beginning, because the first citizens lived in tents while construction began on small framed houses and buildings. June 15, 1911, was the official opening day of the city as people came . . . Read more
Slaton's Story: The History of Slaton, Texas 1900-1979
Featuring family histories of people who settled in Slaton Texas
Prairie Nights to Neon Lights: The Story of Country Music in West Texas
Born David Pinkston on November 11, 1913 in Post, Texas, David Sloan grew up loving country music through the phonograph records of his parents, friends, and relatives. While David was still very young, the Pinkston family moved to Slaton. After graduating from Slaton High School, David spent time as a journalism major at Texas Tech in Lubbock . . . Read more Look inside
Prairie Gothic: The Story of a West Texas Family
Prairie Gothic is full of Texas lore. Erickson tells the story of people in the context of a specific place. This place, instrumental in shaping their lives, is the flatland prairie of northwestern Texas. One branch of Erickson's family arrived in Texas in 1858, settling in Parker County, west of Weatherford. Another branch, sturdy Quaker farmers from Ohio, helped establish the first Anglo settlement on the Llano Estacado in 1881, between present-day Lubbock and Crosbyton . . . read more
Crazy Quilt
by Paula Paul
In her 2017 novel, Crazy Quilt, Paul, who was born in Shallowater, writes about coming back to the places where she grew up," I can't stop staring at him., can't yet adjust to the idea of a Pakistani running a motel in Muleshoe Texas. The year is 1995, twenty years since I was back here for a visit. Twenty years since Mother and Daddy went broke and moved away. I am passing through this part of West Texas that used to be my home, on my way to visit my Aunty Cora in Lubbock" . . . Read more Look inside
Napoleon and Marigold
by Peg Davis
Come to west Texas and meet Napoleon, a fine handsome rooster and Marigold, a pretty golden colored hen as they raise their family on a small farm near Abernathy, Texas. Peg Davis is a fulltime writer after retiring from 35 years of teaching health, physical education and coaching cross country and track in the Lubbock ISD. Ms. Davis' stories are inspired by her childhood of living on a farm and she is currently writing her third book in the series of Napoleon and Marigold's adventures. She lives in Lubbock, Texas . . . Read more
Greater Tuna
Jaston is the son of a West Texas farmer and a school teacher. His family moved to Olton, Texas, and then to Crosbyton, where he graduated from Crosbyton High School and Texas Tech. Greater Tuna is an hilarious send-up of small town morals and mores among the upstanding citizens of Tuna, Texas' Greater Tuna is the first in a series of four comedic plays (followed by A Tuna Christmas, Red, White and Tuna, and Tuna Does Vegas), each set in the town of Tuna, Texas, the "third-smallest" town in the state. . Read more
Historic Lubbock County: An Illustrated History
History of Mexican Americans in Lubbock County, Texas
A History of Lubbock
Idalou High School Yearbooks
New Deal High School Yearbooks
Shallowater High School Yearbooks
Wolfforth High School Yearbooks
Books by Lubbock County Authors
Paul H Carlson

Jo Carr . . . more about Carr

Kenneth Copeland . . . more about Kenneth Copeland
Dan Flores . . . about Dan Flores
William Curry Holden . . . more about Holden

Jim Marrs . . . more about Jim Marrs
Buck Ramsey . . . Buck Ramsey's Bio

Jane Gilmore Rushing
Ned Sublette
Dirk West
Alex Ross
Nearby Counties
Books about Hockley County People and Places
Books about Hale County People and Places
Books about Bailey County People & Places

What's your Favorite Book about a Texas County, Town, Person or Place? Here's our best reads list County by County






Lubbock County People
Lubbock County Appraisal District
Lubbock County TX Experts
Lubbock County Products
Lubbock County Unclaimed Money
Lubbock County Unclaimed Estates
Books about Lubbock County
Lubbock County News
Books by Authors from Lubbock County