News for Public Officials
Books About Lynn County Texas People and Places
These hard to find books are perfect for anyone interested in the history, people and places in Lynn County, Tahoka, New Home, O'Donnell, Wilson, Grassland and Wayside Texas .

This site contains affiliate links to products. We may receive a commission for purchases made through these links. For Example: As an Amazon Associate we earn from qualifying purchases.
Early Settlers of the Panhandle Plains
The panhandle plains were Texas's last frontier, barren lands populated by hostile Comanche and outlaws attempting to outrun civilization. It was Texas Ranger and frontier scout Jim Jackson who first saw potential in the region. They were the point riders who took the challenge of opening Kent, Garza, Crosby, Lynn, Borden, Dawson, Mitchell, Fisher, Scurry, Stonewall, and Nolan Counties to permanent settlement . . . Read more
Books by Lynn County Writers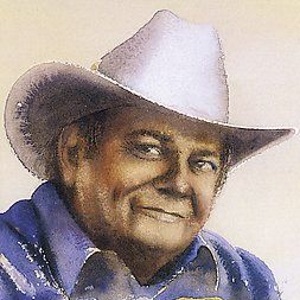 Buck Ramsey
Ramsey was born in New Home, Texas, in Lynn County into a musical family. His father gave his newborn son the nickname Buckskin Tarbox . . . continued
Buck Ramsey's Grass: With Essays on His Life and Work
Buck wrote his poems about the good, the decent, the honest, the heroes without armor, without swords, without wealth, who swear fealty not to a lord, but to the brand. . . . If you have any interest in cowboys, the cowboy way of life, or the Old West, you owe it to yourself . . . Read more
And As I Rode Out on the Morning
Written former working cowboy Buck Ramsey, this poem is the story of young Billy Deaver, a farmer's son, who breaks free from the prairie sod that holds him and goes in search of the cowpuncher's life . . . Read more
Christmas Waltz by Buck Ramsey

A poem describes how Christmas is celebrated by cowboys at a snowbound ranch.
Tahoka Texas
1953 Yearbook: Tahoka High School, Tahoka, Texas
1950 Yearbook: Tahoka High School, Tahoka, Texas
Yearbook: 1946 Tahoka High School - Kennel Yearbook (Tahoka, TX)
Yearbook: 1959 Tahoka High School - Kennel Yearbook
Sharing Recipes
Sharing Recipes. A Book of Favorite Recipes compiled by The Baptist Young Women of First Baptist Church, Tahoka, Texas1986
Gems for my Kitchen.
Cookbook of the Women of Tahoka Assembly of God, Tahoka, Texas 1974
Out of Tahoka Kitchens.
Cookbook of the Tahoka Rebekah Lodge #209. Tahoka, Texas.
New Home Texas
THE LEOPARD
1959 New Home High School yearbook
1974 Yearbook: New Home High School, New Home, Texas
1977 Yearbook: New Home High School, New Home, Texas
1975 Yearbook: New Home High School, New Home, Texas
1966 Yearbook: New Home High School, New Home, Texas
O'Donnell Texas
Rekindling Old Appetites
with the Warmth of New Recipes from The O'Donnell Young Homemakers from members past 1963 to the present 1979. O'Donnell Texas, 1979
1968 Yearbook: O'Donnell High School, O'donnell, Texas
1967 Yearbook: O'Donnell High School, O'donnell, Texas
Wilson Texas
1975 Yearbook: Wilson High School, Wilson, Texas
1974 Yearbook: Wilson High School, Wilson, Texas
1977 Yearbook: Wilson High School, Wilson, Texas
What's your Favorite Book about a Texas County, Town, Person or Place? Here's our best reads list County by County






Lynn County Appraisal District
Lynn County TX Experts
People from Lynn County
Lynn County Products
Lynn County Unclaimed Estates
Books about Lynn County People & Places