News for Public Officials
Books About Midland County Texas
These hard to find books are perfect for anyone interested in the history, people and places of Midland County, Midland, Chub, Cotton Flat, Greenwood, Spraberry, Dameron City and Germania Texas.

This site contains affiliate links to products. We may receive a commission for purchases made through these links. As an Amazon Associate we earn from qualifying purchases.
Books about Midland County Places and Incidents
A History of Character: The Story of Midland, Texas
Sixty-six short biographical sketches of Midlanders from widely varied professions, and a few of its community leaders and countless volunteers. In capturing Midland's staunch patriotism, it resilience through oil busts and droughts and tragedies, its generosity and rare willingness to help both neighbor and stranger, Jimmy Patterson best conveys why so many Midlanders say. "There's no place like it." . . . Look closer
Midland (Postcard History Series)
Midland was a young farming and ranching community on the southern edge of the Llano Estacado when the real-photo postcard era began near the opening of the 20th century. Businesses, residents, and promoters embraced this new technology to produce images capturing Midland's unusual rural-and-cosmopolitan mix. As postcards changed to linen and chrome, Midland also underwent dramatic changes. The city on the plains worked hard to . . . continued
Midland (Images of America)
On the southern edge of the vast Llano Estacado, Midland began as a midpoint along the Texas and Pacific Railway. From its earliest days, entrepreneurs like the Scharbauers and Henry Halff built a city based upon their dreams. Land speculators, ranchers, farmers, financiers, oilmen, investors, and engineers each placed their own unique brands on Midland's landscape. Over time, the community earned a variety of nicknames--Windmill Town, Land of the High Sky, and Tall City, among them. Although seemingly remote, Midland has regularly gained attention at the state, national, and even international level in areas as diverse as airplanes (Texas's first), cattle ranching, and as . . . Look inside
The Rainbow's Shadow
Untold Stories of the Baby Jessica Rescue and the Tragedies that Followed
The tragic stories that followed in the wake of the rescue of young Jessica McClure from an abandoned water well in Midland, Texas. When the spotlight began to fade, lives were left in tatters. Author D. Lance Lunsford spent two years researching the story. What he found was dysfunction, death and imprisonment. For the dozens of others involved in the rescue that created a worldwide media frenzy, it was a life-changing experience. This is that story.
The Midland Discovery-A Report on the Pleistocene Human Remains
One of the most significant archaeological discoveries to occur in the Western Hemisphere. The first positive identification of partial human skeleton of an age greater than that of the ancient Folsom culture.
Books about Midland County People
The Eddie Trice Story
His legend began at the age of eight years old when he began skipping school to help his dad move houses with the family business. He had to get tough and get tough young to survive in the rowdy times of 1960's Midland, Texas . It was a rough wild place back then reminiscent of the wild west in 1800's Tombstone, Arizona. Saloons, gambling, fighting, and drinking where all rampant. After winning fight after fight, he became Midland's very own Paul Bunyon of sorts. His story is one of big highs as he became a hero of the honky tonks, and one of big lows as he struggled with addiction . . . read more
American Soldier
Tommy Franks is the adopted son of Ray and Lorene "Pete" Parker Franks. He attended Midland High School and graduated from Robert E. Lee High School in Midland, Texas.
Few individuals have the chance to contribute so much of themselves to the American story as General Tommy Franks. In American Soldier, he captures it all. The Commander in Chief of the United States Central Command from July 2000 through July 2003, General Tommy Franks made history leading American and Coalition forces. . . read more.
A Red Raider Officer's Diary during WWII
A personal diary of 1st Lt Carroll G. Henry with the 408th Bomb Squadron in the Southwest Pacific
1st Lieutenant Carroll Gene Henry grew up in West Texas in the towns of Midland and San Angelo. Once he saw his first airplane he wanted to fly. With the advent of WWII, he joined the United States Army Air Forces to be a pilot. After he failed pilot training, he became a bombardier and a navigator. He served with the 408th Bomb Squadron in the South West Pacific Area. This book is an overview of his life including pictures, letters, a diary he kept during the war, mission reports and newspaper clippings . . . Look inside
Chaparral: Can-Am Racing Cars from Texas
Few sports-racing cars have captured the imagination as did the Chaparrals. The menacing white machines from Texas oil country cut a swathe through American sports car racing in the 1960s, and even won at the Nurburgring and Brands Hatch. Created by Jim Hall and Hap Sharp from Midland Texas -- the Chaparrals pioneered such innovations in racing as the wing for aerodynamic down force and the automatic transmission . . . Read more
How to Go Further: A Guide to Sustainable Living by Woody Harrelson
Born in Midland, Texas, in 1961, Woodrow Tracy Harrelson is better known as Woody Harrelson the Academy Award-nominated and Emmy Award-winning actor, playwright and now author. He is the son of Diane and Charles Voyde Harrelson. Woody's father disappeared from Woody's life in 1968 when he was just seven years old, leaving Woody's mother Diane to raise Woody and his two brothers . . . read more about Woody's life here. or . . . Take a closer Look at his Book
The Trial of Prisoner 043
by Terry Jastrow
Terry Jastrow was raised in Midland, Texas. He has been the Producer and / or Director of some of the world's greatest events for more than 30 years. . . . more about Terry Jastrow
In his novel, The Trial of Prisoner 043 Jastro poses the question, What Would Happen If George W. Bush Were Prosecuted for War Crimes?"On a glorious autumn morning in St. Andrews, Scotland, former US president George W. Bush" approached the first tee of the world-famous Old Course to play a round of golf he would not finish . . . read more about this novel by a former Midland Resident
The Films of Tommy Lee Jones
Tommy Lee Jones was born in 1946 in San Saba, Texas and raised in Midland, Texas where he attended Robert E. Lee High School. His mother, Lucille Marie (née Scott), was a police officer . . .More about this famous actor from Midland.
. . . see books, movies and memorabilia featuring Tommy Lee Jones
Wahoo McDaniel Record Book: 1962-1996
Wahoo MckDaniel was raised in Midland While he was in middle school, in Midland, one of his baseball coaches was George H. W. Bush. He was a Choctaw-Chickasaw Native American who achieved fame as a professional football player and later as a professional wrestler . . . read more about Wahoo
This book is a record book containing the results of over 5000 matches from the legendary professional wrestler, Wahoo McDaniel. One of the sport's legitimate tough guys, Wahoo was an unstoppable force in the ring. This record book looks back over his 34 year career . . . take a closer look
A Woman's Guide to Better Golf by Judy Rankin
Born in 1945, Judy Rankin was Judy Torluemke until her marriage to Walter "Yippy" Rankin in 1967. She is a professional golfer and golf broadcaster. A member of the World Golf Hall of Fame, she joined the LPGA Tour in 1962 at age 17 and won 26 tour events. They lived in Midland, Texas. . . more about Rankin
. . . look inside her book, A Woman's Guide to Better Golf
Great Authors from Midland County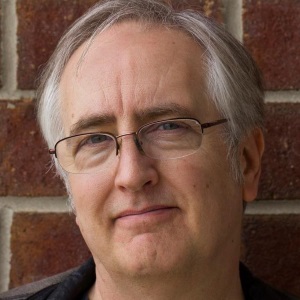 Raymond Benson
Raymond Benson was born in Midland Texas September 6, 1955 and graduated from Permian High School in Odessa in 1973. He is a New York Times best-selling and internationally acclaimed author best known for being the official author of the James Bond novels from 1997 to 2002. Other books include: NY Times best-sellers Tom Clancy's Splinter Cell, Tom Clancy's Splinter Cell, A Hard Day's Death; Dark Side Of The Morgue; and two Metal Gear Solid books . . . see books by Raymond Benson from Midland Texas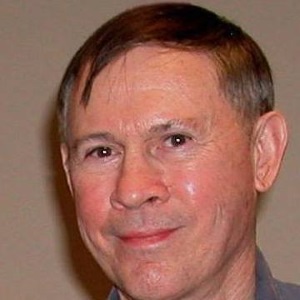 Patrick Dearen
Born in Sterling City May 1, 1951, Patrick Dearen currently resides in Midland, Texas.
Dearen is an authority on the tenets of old-time cowboy life in West Texas and has written twenty four books on the subject. Dearen was named the runner-up in 2013 for the Will Rogers Medallion from the Academy of Western Artists for his novel To Hell or the Pecos.
John R. Erickson
Born in Midland, Texas on October 20, 1943, Erickson grew up in Perryton in Ochiltree County in the northern Texas Panhandle. In 1982, after receiving numerous rejection slips from large publishers, Erickson borrowed $2,000 and began his own publishing company, Maverick Books. Hank the Cowdog debuted in The Cattleman. Hank the Cowdog has since become the longest-running successful children's series on audio. That book has since spawned over fifty sequels, becoming one of the most popular children's fiction series, selling more than 7.5 million books and winning several awards . . . browse books by John R. Erickson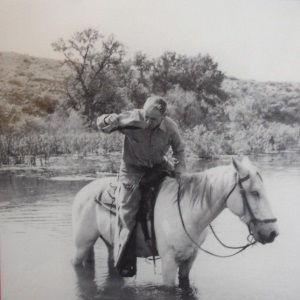 J. Evetts Haley
J. Evetts Haley moved to Midland Texas with his family in 1906. He graduated from Midland High School. He was a Texas political activist, historian and author. In 1929, Haley published The XIT Ranch of Texas and the Early Days of the Llano Estacado. In 1936 Haley published Charles Goodnight, Cowman, Plainsman, In 1943 he wrote George W. Littlefield, Texan. He followed with Charles Schreiner and Jeff Milton A Good Man with a Gun in 1948.His biggest seller was a political book he self published in 1964 called, A Texan Looks at Lyndon which eventually sold 7.5 million copies to become the most successful political book of all time . . . more books by J. Evetts Haley.
Midland County Yearbooks
Midland County Church Histories
To God Be the Glory
A history of First Baptist Church of Midland, Texas 1886-1975
by Billy Keith
The Memorial Presbyterian Church of Midland
The first one hundred years, 1867-1967
The Bush Family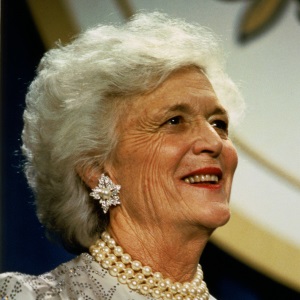 After George Bush graduated from Yale University, he and Barbara moved their the young family to Odessa, before settling in Midland, Texas, in 1950 . . . read more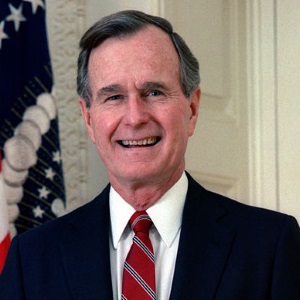 George Herbert Walker Bush lived in both Odessa and Midland Texas with his family in the early 1950's. According to eldest son George W. Bush, then age two, the family lived in one of the few duplexes in Odessa with an indoor bathroom . . . more about Bush's time in Midland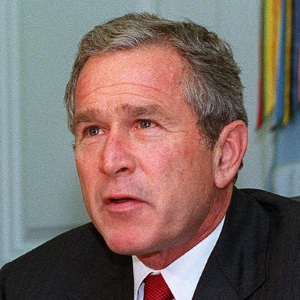 George W. Bush
George W Bush attended public schools in Midland, Texas, until the family moved to Houston. After he married Laura Welch the couple settled in Midland . . . . more about Bush and Midland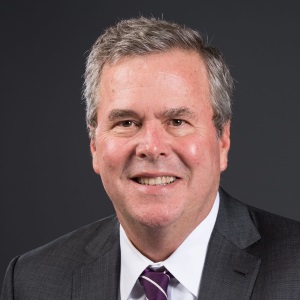 Jeb Bush
Jeb Bush was born in Midland, Texas on February 11, 1953 and spent the first six years of his life there until his family moved to a location near Houston. . . read more
. . . see books about Jeb Bush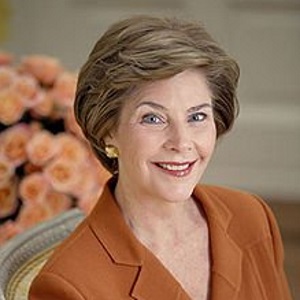 Laura Bush
Laura Welch Bush was born and raised in Midland, Texas. She attended James Bowie Elementary School, San Jacinto Junior High School, and Robert E. Lee High School in Midland and graduated from Lee HS in 1964. . . read more about Laura Bush and Midland.
The Pioneer History of Midland County, Texas 1880-1926
To God Be the Glory: A history of First Baptist Church of Midland, Texas 1886-1975
The first one hundred years, 1867-1967: The Memorial Presbyterian Church of Midland
Finding Will: When a toddler disappears in Midland, Texas.
Small Business in the United States: A Field Study of three Chinese Restaurants in Midland Texas
Midland County Estates with Unclaimed Inheritance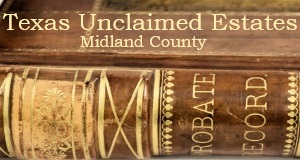 These Deceased Residents of Midland County Left a total $592,359 in Unclaimed Money for their heirs. Please share this with your family and friends from Midland Texas to let them know how to claim their inheritance from the Texas Comptroller's Office. . . . See the full list




Historic Treasures from Midland County Texas

Rare Artifacts, Books, Memorabilia and Historical Documents from Midland, Chub, Cotton Flat, Greenwood, Spraberry, Dameron City and Germania
What's your Favorite Book about a Texas County, Town, Person or Place? Here's our best reads list County by County






Midland County People
Midland County Appraisal District
Midland County TX Experts
Midland County Products
Midland County Unclaimed Estates
Books about Midland County