Davick Services on Facebook
True Stories of Amazing People and Places in Texas
Books About Scurry County Texas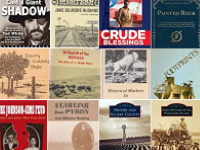 These hard to find books are perfect for anyone interested in the history, people and places of Scurry County Texas

This site contains affiliate links to products. We may receive a commission for purchases made through these links. As an Amazon Associate we earn from qualifying purchases.
The Newton Boys: Portrait of an Outlaw Gang
Portrays the misdeeds of the notorious early twentieth-century bank and train robbers.
"From Cottonwood, where my daddy and mother come in '85 we moved to Scurry County northwest of Sweetwater, twelve miles east of Snyder" . . . Read more Look Inside
The Johnson-Sims Feud: Romeo and Juliet, West Texas Style
In the early 1900s, two families in Scurry and Kent counties in West Texas united in a marriage of fourteen-year-old Gladys Johnson to twenty-one-year-old Ed Sims. Billy Johnson, the father, set up Gladys and Ed on a ranch, and the young couple had two daughters. But Gladys was headstrong and willful, and Ed drank too much, and both sought affection outside their marriage. A nasty divorce ensued, and Gladys moved with her girls to her father's luxurious ranch house, where she soon fell in love with famed Texas Ranger Frank Hamer . . . Read more Look Inside
Starting from Pyron
The long, shrill whistle of the first train that pulled into Pyron in the early 1900s announced the beginning of the end for this West Texas community. Settled first by farmers and ranchers in the 19th century, Pyron fell prey to the advances of technology (most notably the automobile) and the town all but vanished in the years following World War II . . . Read more Look Inside
Scurry County Style: Stories From Below the Cap Rock and Beyond
The stories of Viola M. Payne move from the cotton-farm and the ranch country of the Cap Rock of West Texas to the Mexican border and across it. Mrs. Payne knows and loves this country, and in Scurry County Style: Stories from Below the Cap Rock and Beyond she tells of its moods, its demands, its people . . . Read more
Snyder and Scurry County
Following trails blazed by Comanche chief Quanah Parker and the US Army, settlers began moving to this part of West Texas in the 1870s. The town of Snyder was founded as a trading post on Deep Creek, which was made famous when buffalo hunter J. Wright Mooar shot a white buffalo there in 1876 . . . Read more Look inside
The Coming West - True Stories of Trails Grown Dim
Not much has been written about the history of the Scurry County area. Scurry County and its neighboring counties were among the fifty-four counties created from the Bexar territory in West Texas by the Texas legislature in 1876. The federal census taken in June of 1880 shows one hundred two people living in Scurry County. Other area counties were just as sparsely populated. It was 1884 before there were enough settlers . . . Read more
Early Settlers of the Panhandle Plains
The panhandle plains were Texas's last frontier, barren lands populated by hostile Comanche and outlaws attempting to outrun civilization. It was Texas Ranger and frontier scout Jim Jackson who first saw potential in the region. They were the point riders who took the challenge of opening Kent, Garza, Crosby, Lynn, Borden, Dawson, Mitchell, Fisher, Scurry, Stonewall, and Nolan Counties to permanent settlement . . . Read more
Crude Blessings: The amazing life story of Glenn Patterson
Much more than one son's homage to his dad, Crude Blessings is a compelling narrative about a family patriarch who embodied the best qualities of the Greatest Generation, which inspired and powered the success of America. Timely because of the increasing polarization in our country, Glenn Patterson's story and values were noted in the Christian ethos of decency, integrity, faith, and trust throughout his life in his business and family. His mantra, "Always do the right thing" turned out to be an enviable formula for success in a highly volatile industry. His son Roe's firsthand account of Glenn's life . . . Read more & Look inside
Cast a Giant Shadow
In his 50-year movie career Ted White (from Snyder Texas) has acted alongside, and doubled for, such stars as John Wayne, Clark Gable, James Garner, Rock Hudson and many others. In addition to portraying Jason in "Friday the 13th: The Final Chapter," he has played good guys and bad guys in dozens of other film and TV shows . . . Read more Look Inside
Painted Rock:
by Morley Roberts
Tales and Narratives of Painted, Rock, South Panhandle, Texas, Told, by Charlie Baker, Late of That City, and Also of Snyder, Scurry County . . . Read more
From buffalo to oil: History of Scurry County, Texas
IN SEARCH OF THE BUFFALO The Story of J. Wright Mooar
Historical Markers in Scurry County
Footprints Across Scurry County (1884/1984)
by Scurry County Book Committee (Author), Cindy Banta (Foreword)
Jane Gilmore Rushing (Western Writers ; No. 118)
Jane Gilmore Rushing: A West Texas Writer and Her Work
Jane Gilmore Rushing grew up in Pyron, a Texas town no longer in existence in Scurry County, and from childhood she knew that she would be a writer. In seven novels produced between 1963 and 1984, she built her stories around themes that few West Texas writers had dared to tackle. Much of her work centers on cotton farms and early ranches in a land she calls the "too-late frontier." . . . Read more Look inside
Books by Scurry County Authors

Starting from Pyron: explores the history and people of the community of Pyron in Scurry County

Walnut Grove, the first of Jane Gilmore Rushing's six West Texas novels

Evolution of a university: Texas Tech's first fifty years

Mary Dove: Reared in isolation by her father on the Western prairie . . .

Covenant of Grace: biographical novel of the charismatic religious leader Anne Hutchinson

Against the Moon (Texas Tradition Series)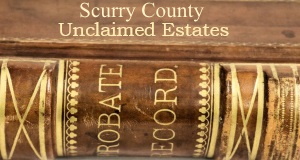 Scurry County Unclaimed Estates
These Deceased Residents of Snyder, Hermleigh and Fluvana Texas Left a total $75,656 in Unclaimed Money for their heirs. Know the Heirs? Please share this with your friends and family.There is a link in the article to the Texas comptroller's page where you can make a claim . . . see the list






What's your Favorite Book about a Texas County, Town, Person or Place? Here's our best reads list County by County
Scurry County Appraisal District
Scurry County TX Experts
Famous People from Scurry County
Books about Scurry County Texas
Scurry County Unclaimed Estates