Famous People from Crosby County Texas
Crosby County's most famous people have achieved worldwide recognition. They were born here, raised here, or lived here and fans and collectors are now seeking items associated with their names.
Don Maynard
Born January 25, 1935 in Crosbyton, Texas, Donald Rogers Maynard is a former American football player who played collegiately for Texas Western College (now University of Texas at El Paso) and professionally with the National Football League's New York Giants and the American Football League's New York Jets and the World Football League's Shreveport Steamer.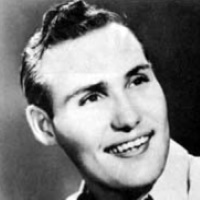 Billy Walker
Born in Ralls, Texas on January 14, 1929. he began his professional music career in 1947 at age 18. Walker is best known for his 1962 hit, "(I'd Like to Be In) Charlie's Shoes" . . . More about Walker
Crosby County Estates with Unclaimed Money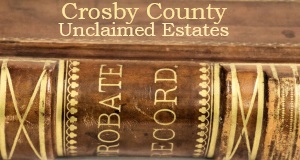 These Deceased Residents of Crosby County left a total $6,888 in Unclaimed Money for their heirs. Please share this with your family and friends from Ralls, Crosbyton and Lorenzo Texas to let them know how to claim their inheritance from the Texas Comptroller's Office . . . See the full list
Books about Crosby County People and Places
Crosby County Treasures

Rare Artifacts, Memorabilia, Ancestry and History Records from Crosbyton, Lorenzo, Ralls, Cone and Kalgary, Texas


What's your Favorite Book about a Texas County, Town, Person or Place? Here's our best reads list County by County