Life in Dallam County Tx 1800's -1940s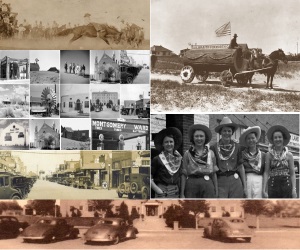 Dallam County, Texas 1800's -1940's as pictured in archived government photographs, vintage postcards, old school yearbooks and newspapers. If you like these images, you can browse and view more than a thousand images of early life in Dallam County and throughout the state in our Historical Texas Collection. Click on the photos or titles below to see full size.
Dalhart Cowgirls at the XIT Ranch Rodeo in 1930's
You may find your mother or grandmother looking back at you in this incredible photo from the 1930's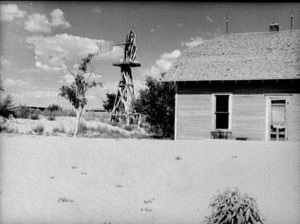 Abandoned farm near Dalhart, Tx 1936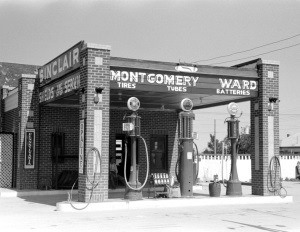 Montgomery Ward Gas Station Dalhart, Tx 1939
Shields One Stop Service Sinclair gas station featuring Montgomery Ward tires in Dalhart.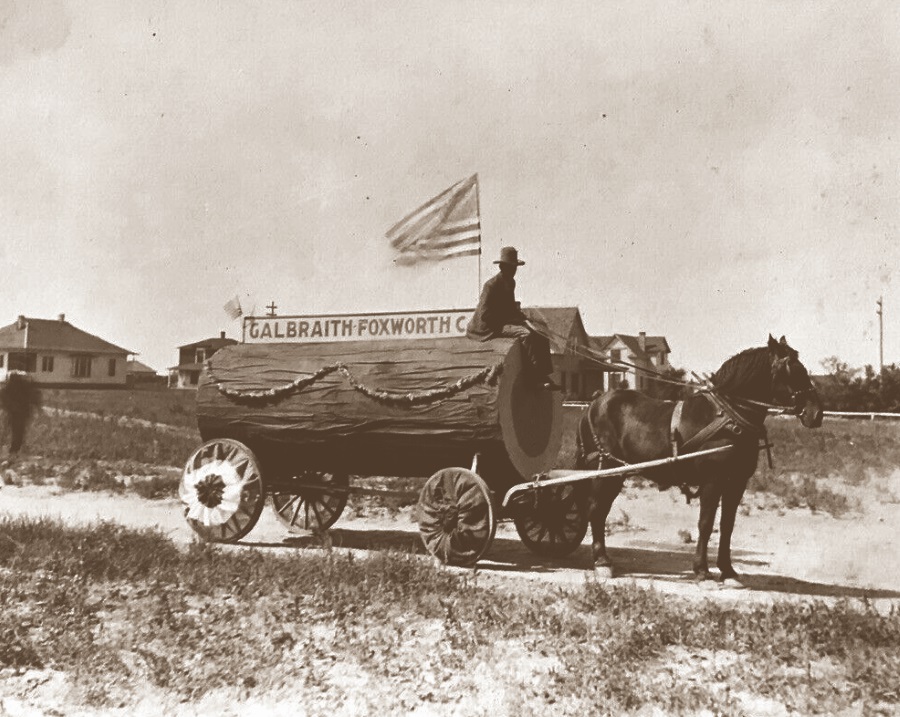 July 4th Parade Float in Dalhart Texas 1800's
Horse named "John" pulls decorated L&C Company delivery wagon through dirt street in front of Galbraith - Foxworth Company in Dalhart in 1800's.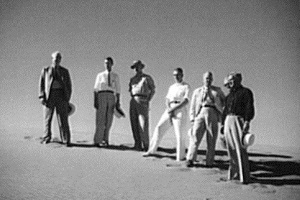 Drought Committee Surveys Sand Dunes near Dalhart, Texas In 1936
It seemed the dunes might consume the whole county.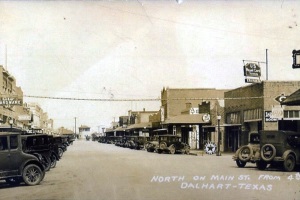 Dalhart Texas Street Scene 1930s
Cars parked in front of Dalhart Hardware, US Royal Cord Tires, local cafe and more.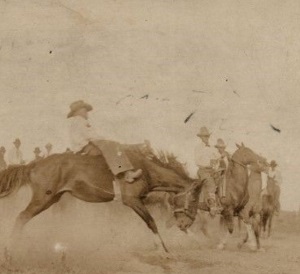 Bareback Contest in Dalhart Texas Rodeo c1800's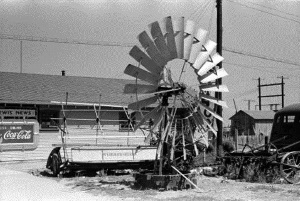 Windmill and Farm Implements for sale Dallam County Tx 1939
Farm implements for sale in front of Dalhart store offering Cocacola and local newspaper.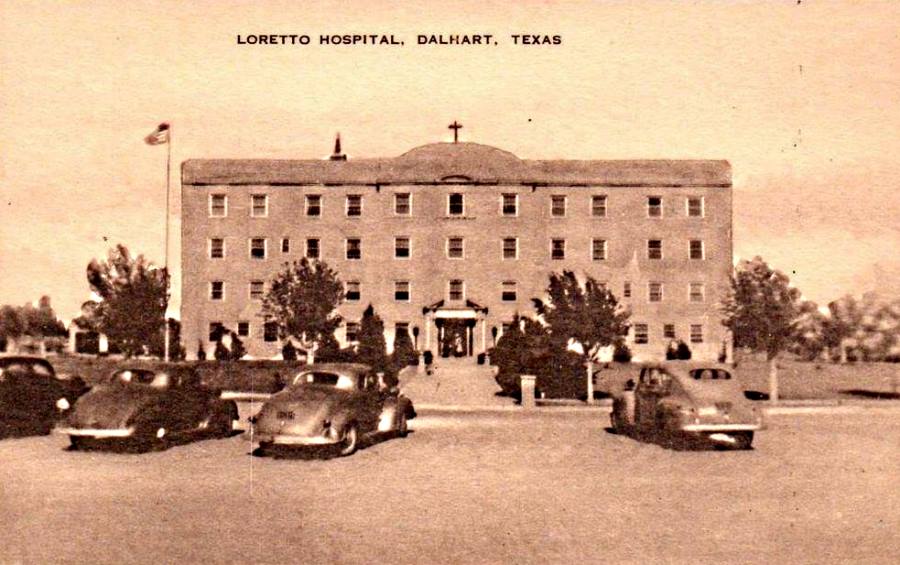 Loretta Hospital Dalhart Texas 1940's
Dalhart got it's first hospital when the Catholic Sisters opened the Loretto Hospital in 1929
Dallam County Unclaimed Inheritances
Know the Heirs? Let them know See the full list
Resources:

Davick Services on Facebook: True Stories of Amazing People and Places in Texas

Postcards from the Panhandle (Facebook)
Dallam County Items for Sale

Rare Artifacts, Memorabilia, Ancestry and History Records
Related Articles