Daron Norwood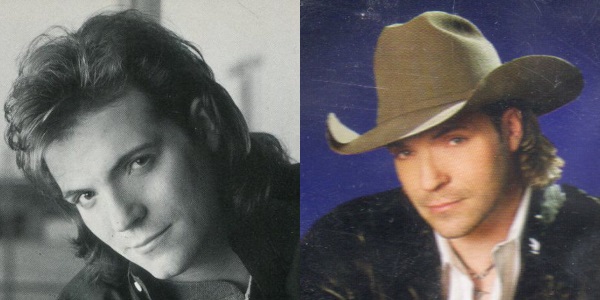 Born in Lubbock, Texas September 30, 1965, Norwood was raised in Tahoka. He began singing Gospel music with his evangelistic family at a very early age. After three family albums, Daron was convinced music would be his life. At the age of nineteen Daron left Texas and moved to Nashville to pursue his dream of music.
Norwood blended the conviction of gospel and the soul of country into one of the most powerful voices in contemporary country music. A natural, charismatic performer since the age of two, when he stood fearlessly on a chair beside his father, a Baptist evangelist, and sang his heart out, Daron had one goal his entire life…to be a country artist.
Norwood released two albums in 1993, Daron Norwood and Ready, Willing and Able and charted six singles on the Billboard Hot Country Songs charts. Two singles off his debut album, "If It Wasn't For Her I Wouldn't Have You" and "Cowboys Don't Cry", both made the country Top 40. The title track of his second album was later a Top 20 hit in 1996 for Lari White.

In late 1994, Norwood co-wrote and sang "Little Boy Lost" on the BNA Records album Keith Whitley: A Tribute Album. Norwood also sang "Working Elf Blues", a parody of Merle Haggard's "Workin' Man Blues", on the 1995 multi-artist album Giant Country Christmas, Volume 1.
On November 5, 1995, Norwood decided to quit his career as a country singer because of his addiction to alcohol. He told the Lubbock-Avalanche Journal that during that time period, he was taking 20 to 25 shots of Jack Daniel's a night.
In an interview with Country Weekly in 2002 Norwood said, "I didn't quit on life. But I quit the bus, I quit the band, I quit the record deal, quit the shows, the alcohol, the drugs. I quit it all with a phone call to my then-manager saying, 'I'm done. And I do mean done – with it all.' I hung up the phone. And with that, I looked at my fiancée, Kim, and with tears streaming down my face, I said, 'I feel so empty. I'll probably never sing again.' I felt as low as you could go. At that moment right there, she said, 'You will.'
Norwood was found dead in his Hereford, Texas apartment by his landlord on the afternoon of July 22, 2015. The Associated Press reported he was last seen the previous night by friends. Hereford police spokesperson, Capt. Kirsten Williams, stated on July 23 that Norwood's body showed no signs of trauma and that investigators do not suspect foul play. Williams further stated that cause of death is pending.
Resources:
Daron Norwood Biography (Lastfm)
Remember in Tahoka When (FaceBook)
Daron Norwood (eBay)