Davick Services on Facebook
True Stories of Amazing People and Places in Texas
Pictorial history of life in Deaf Smith County depicts everyday life in Deaf Smith County, Texas from 1892 to 1950 as pictured in archived government photographs, vintage postcards, old school yearbooks and newspapers.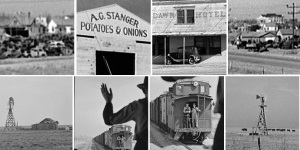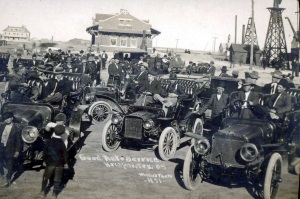 Hereford Texas in the Early 1900's
Old photo of Hereford Texas from postcard advertising Good Auto Service proudly shows off new wealth with multitude of cars . . . See large image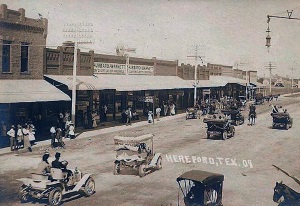 Hereford Texas Street Scene in 1909
In 1909 Hereford was booming. This photo shows the fancy cars and their proud occupants as they drive past Hubbard Barnet Dry Goods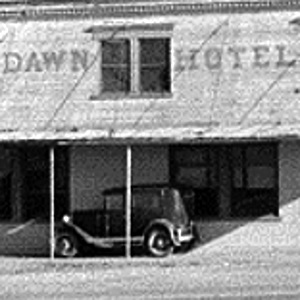 Dawn Hotel Deaf Smith County Tx in 1943
Once a bustling railroad stop, Dawn Texas featured the Dawn Hotel which was a popular stop over point on the way to Hereford. . . Expand the photo for the full scene.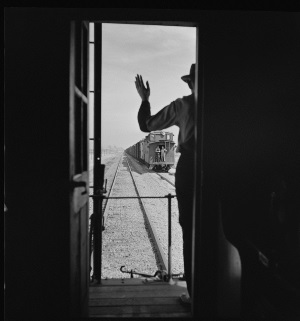 Waiving goodbye at the Dawn, Texas Railroad Depot 1943
Railroad worker waive to each other from cabooses as they pass each other at the train station in Dawn Texas.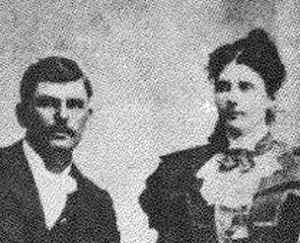 Edward Connell
Ed Connell was a Texas Ranger, XIT Ranch security officer and Sheriff of Parmer and Deaf Smith Counties . . . read more and see larger image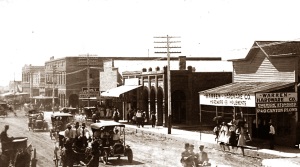 Warren Hardware Company in 1909
Shoppers walk the concrete sidewalk and horse drawn carriages and early automobiles drive on the dirt street in front of the Warren Hardware Company. . . Expand photo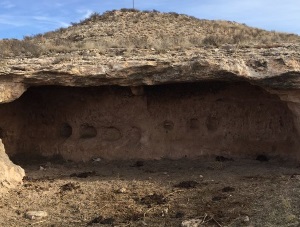 The Dean Post Office is located in a caliche rock cave on the North bank of the Palo Duro Creek. It served as the local post office from 1892 to 1899 . . . view larger and read more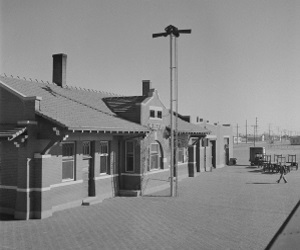 Railroad Depot Hereford Tx 1943
Photo of the Railroad Depot in Herford Texas in 1943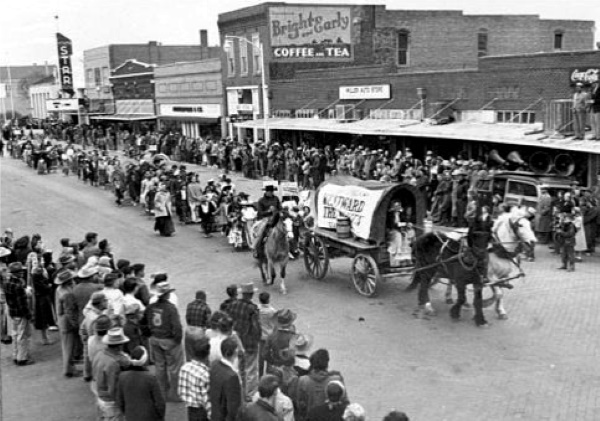 1951 Parade in Herford Texas Honors Pioneer Women
Covered wagon pulled by two horses down a main street in Hereford Texas is followed by a long line of women dressed in pioneer clothing in a parade to honor pioneer women in 1951 . . . View larger
Books about Deaf Smith County People and Places
Resources:
Deaf Smith County Items for Sale

Rare Artifacts, Memorabilia, Ancestry and History Records from Hereford, Dawn and Glen Rio

Important: Tap or click the title (not the photo) for details on the items listed below. See All Deaf Smith County Treasures
Related Articles
What's your Favorite Book about a Texas County, Town, Person or Place? Here's our best reads list County by County