Don Bowman
A native of Lubbock Texas, Bowman was born August 26, 1937. He is a country music singer, songwriter, comedian and radio host.
Bowman was the original host of the radio show American Country Countdown. He hosted the show from its inception on October 6, 1973, through April 1978. In 1966, Bowman won Favorite Country Comedy Recording of the Year award from Billboard. In 1967, he was named Comedian of the Year by the Country Music Association.
Bowman had been confined to a nursing facility since a stroke in 2008. He died from complications from a stroke on June 5, 2013, at the age of 75
Resources:
See All Lubbock County Treasures

Haunted Lubbock: True Ghost Stories from the Hub of the Plains
Lubbock Stories: Personal Remembrances from the Hub City
Historic Lubbock County: An Illustrated History
PINKIE: A West Texas Legend
A place set apart: The history of Ransom Canyon
Remembering Slaton, Texas: Centennial Stories, 1911-2011
. . . see more
Related Articles
Lubbock County Estates with Unclaimed Money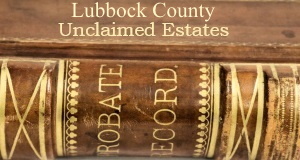 These Deceased Residents of Lubbock, Idalou, Wolfforth, Slaton, Shallowater and New Deal Texas Left a total $547,907 in Unclaimed Money for their heirs.
Know the Heirs? Let them know See the full list













What's your Favorite Book about a Texas County, Town, Person or Place? Here's our best reads list County by County