Life in Texas from the 1800's to 1950

Life in Floyd County Tx 1905 to 1964
Floyd County, Texas 1905 to 1964 as pictured in archived government photographs, vintage postcards, old school yearbooks and newspapers.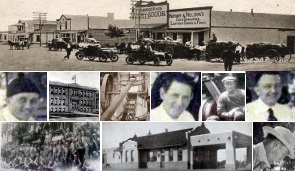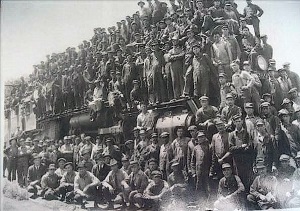 Railroad Workers Pause for Photo While Building Railroad in Northern Floyd County Texas in 1927
Meet the men who connected Floyd County with the rest of the world in 1927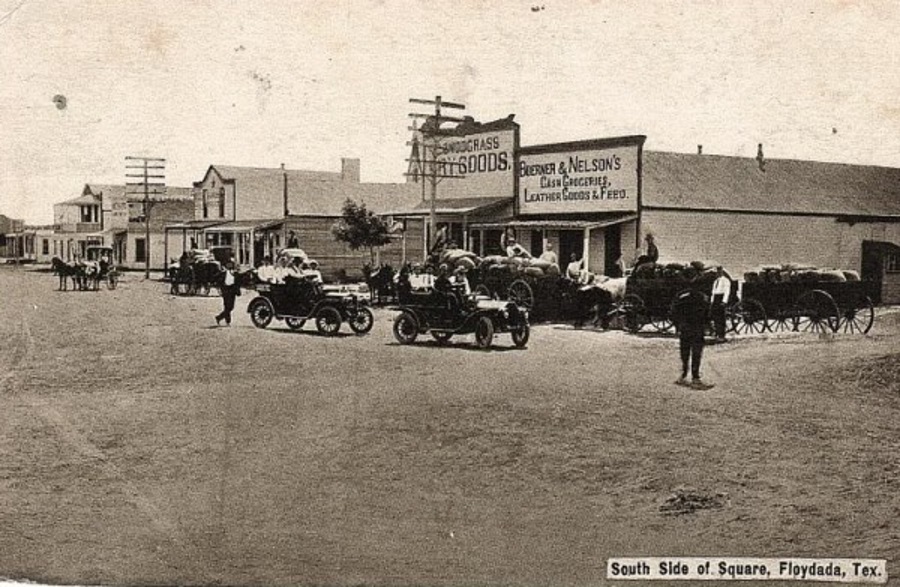 South Side of Square Floydada Tx 1909
Photo features Boerner & Nelson's Cash Grocery, Snodgrass Dry Goods and farmers bringing wagon loads of grain to town . . . see full size

Floydada Texas Street Scene in 1921
Incredible photo of southwest corner of square in Floydada in 1921 showing Leach's, Brown Brothers, Mitchell Bros Furniture and Implements, First National Bank, Houston's Dry Goods, Stephen Store and Woody Drug Co.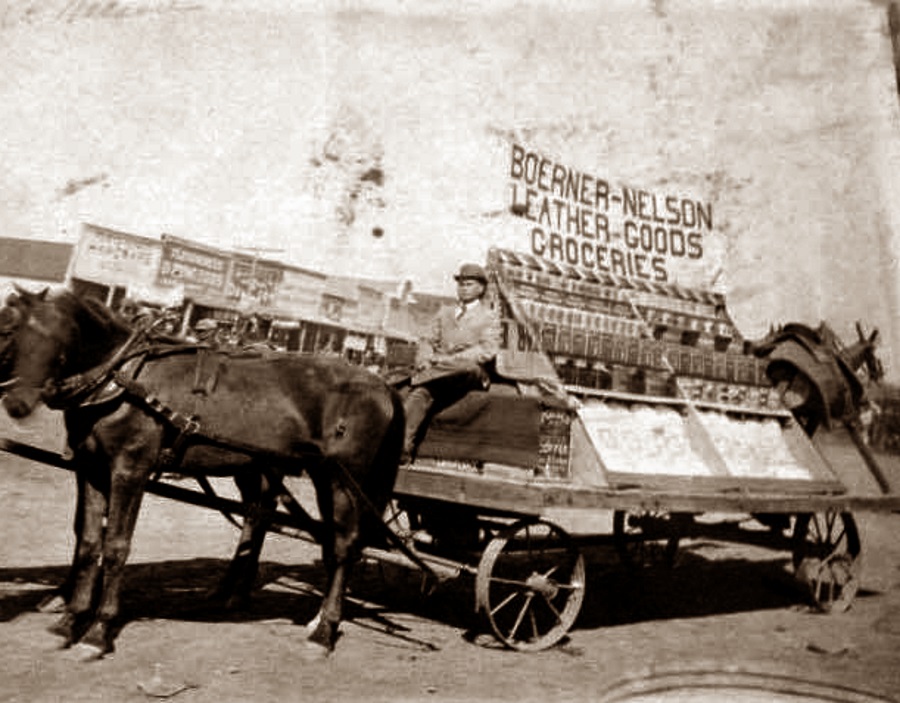 Mobile Store In Floydada Texas in 1907
Boerner-Nelson's Mobile Store ready to deliver leather goods and groceries to surrounding communities, farms and ranches in 1907.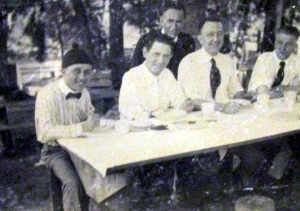 Men at Picnic Table Lockney Tx 1905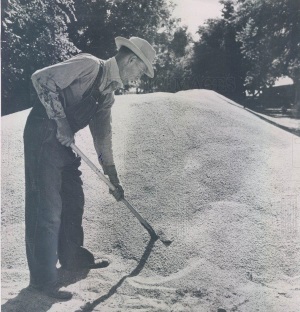 H. T. Coleman Shovels Wheat Floydada TX 1947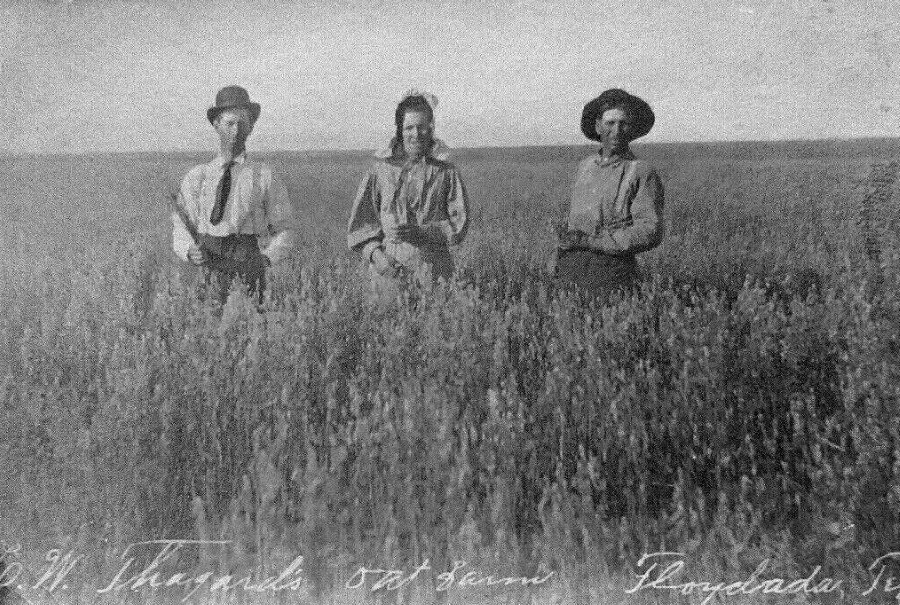 C. W. Thagard's Oat Farm Early 1900's
Photo from early 1900's picture postcard depicts C.W. Thagard's Oat Farm near Floydada Texas.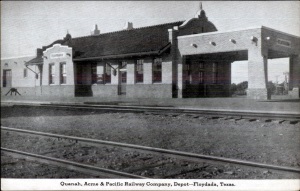 Railroad Depot Floydada Texas 1920 - 1930's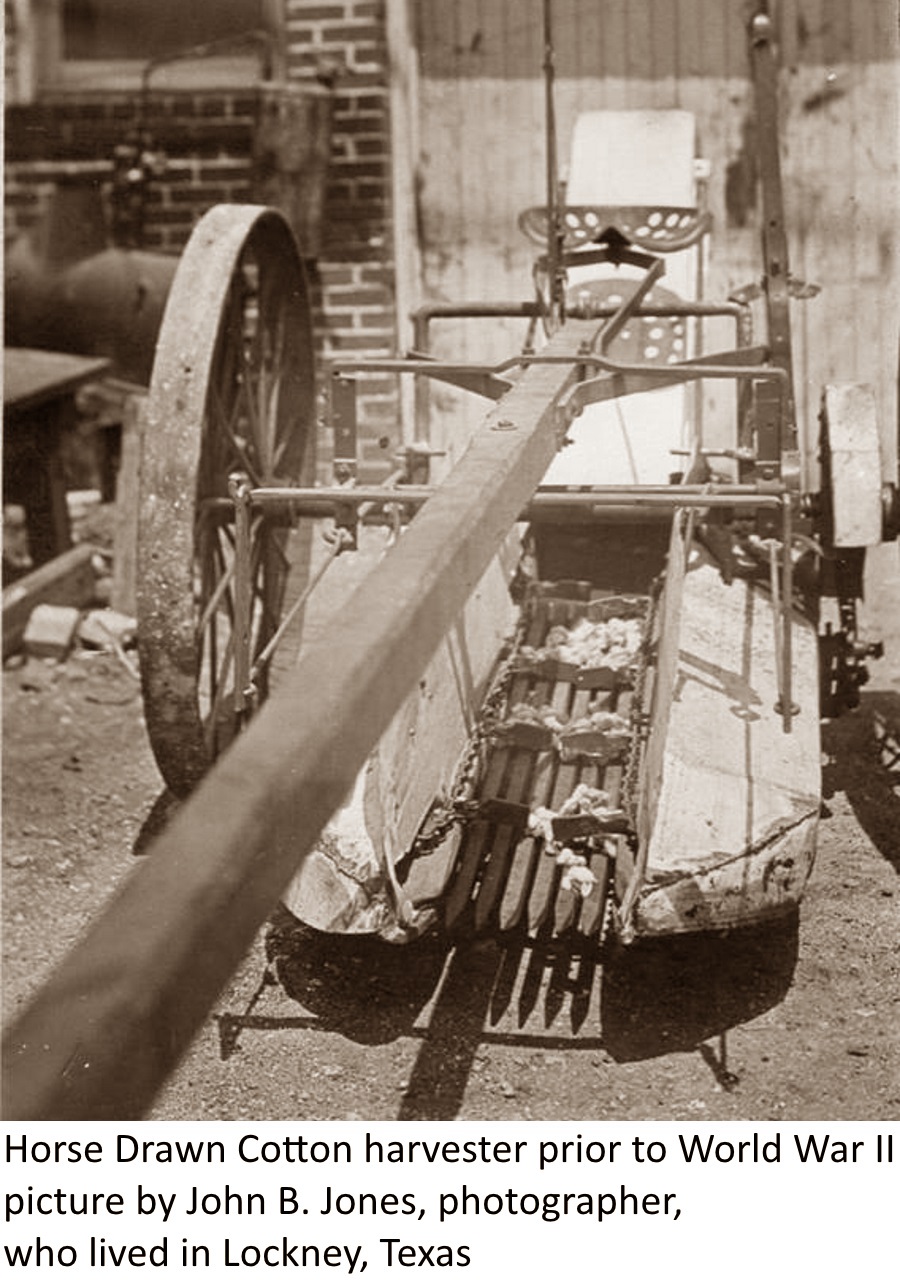 Horse Drawn Cotton Harvester Lockney Texas 1930's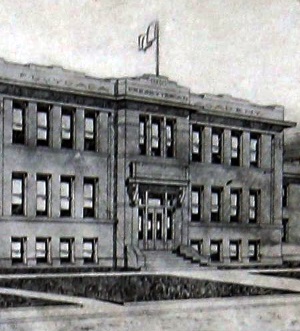 Presbyterian College Under Construction in Floydada Tx - Early 1900's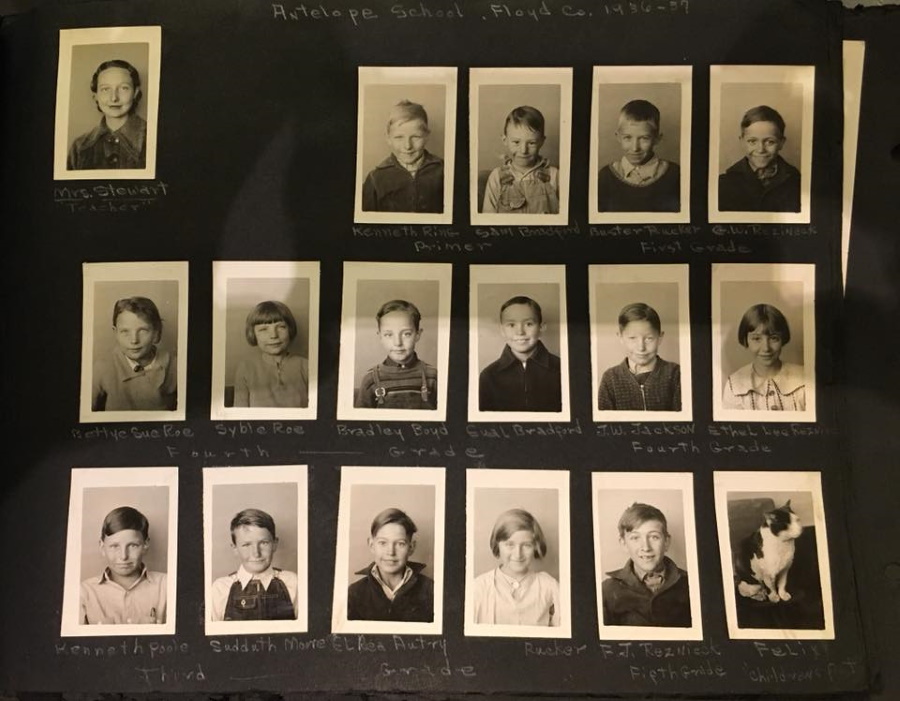 Antelope School, Class of 1936 -1937 Floyd County Texas
Mrs. Stewart, Kenneth Ring, Sam Bradford, Buster Rucker, G.W. Rezineck, Bettye Sue Roe, Syble Roe, Bradley Boyd, Eual Bradford, J.W. Jackson, Ethel Lee Reznieck, Kenneth Poole, Sudduth Moore, Elrea Autry, (unnamed) Rucker, F.J. Reznieck and Felix (children's cat)
Resources:

Davick Services History Page (Facebook)

Floyd County (Texas State Historical Association)

Lockney . . . Facebook

Floydada Ex-Student's Association . . . Facebook
Floyd County Estates with Unclaimed Money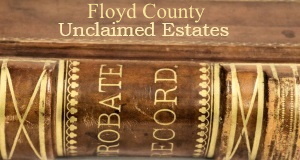 These Deceased Residents of Floyd County Left a total $4,617 in Unclaimed Money for their heirs. Please share this with your family and friends from Floydada and Lockney to let them know how to claim their inheritance from the Texas Comptroller's Office. . . see the list
Books About Floyd County People and Places

History Of Floyd County 1876-1979
Walking From Lockney To Jerusalem - by Coy Reece Holley from Lockney Texas
One corner of Heaven - by Blanche Scott Rutherford - memoir of life in Floyd County 1888 - 1964
Floyd County Cookbooks
Floyd County Yearbooks - Floydada and Lockney Schools
Books by Authors from Floyd County Texas
Floyd County Treasures

Rare Artifacts, Memorabilia, Ancestry and History Records from Floydada, Lockney, Aiken, Barwise, Dougherty and South Plains, Texas
Related Articles