Famous People from Midland County Texas
Harold Arceneaux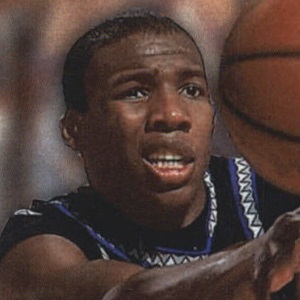 After enrolling at the College of Eastern Utah in Price, Utah, where he played for two years, Arcenezux transferred to Midland Junior College in Midland, Texas for the 1997-98 season. He averaged 17.6 points and 6.0 rebounds per game, leading his team to a 26-4 record. He shot a phenomenal 64.3 percent on field goals; for his efforts, he earned NJCAA Second Team All-American honors. He was named Player of the Year in Region Five and in the Western Junior College Athletic Conference.
Having completed two years of junior college basketball, Arceneaux transferred to Weber State in Ogden, Utah. Despite his success at Weber State, Arceneaux was not drafted by an NBA team, and played for various organizations home and abroad since leaving college, including professional teams in Australia, France, Portugal, the Philippines, Venezuela and Mexico. Nicknamed "The Show", he currently plays for Lechugueros De Leon in Leon, Guanajuato, Mexico. He is also Vice President of From The Ground Up Records, whose artists include Mullage (Trick'n), Mr. Magic and The Boyz Next Door featuring Jamie Ray.
Resources:
Harold Arceneaux Items
on eBay
Books about Midland County People and Places

The Eddie Trace Story: A legend in the rowdy times of 1960's Midland, Texas.
A History of Character: The Story of Midland, Texas
A Red Raider Officer's Diary during WWII by Carrol G Henry from Midland Texas
The Pioneer History of Midland County, Texas 1880-1926
The Rainbow's Shadow: Untold Stories of the Baby Jessica Rescue and the Tragedies that Followed
Finding Will: When a toddler disappears in Midland, Texas.
Historic Treasures from Midland County Texas

Rare Artifacts, Books, Memorabilia and Historical Documents from Midland, Chub, Cotton Flat, Greenwood, Spraberry, Dameron City and Germania