Jerry Gray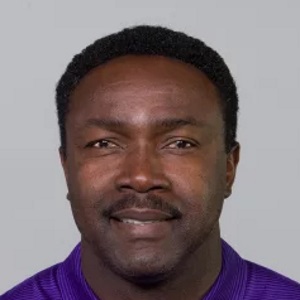 Born Jerry Don Gray in Lubbock Texas December 16, 1962, Gray attended Lubbock Estacada High School. He played college football at the University of Texas at Austin were he achieved All-American honors.
He played professionally for the Los Angeles Rams, Houston Oilers, and Tampa Bay Buccaneers of the NFL. Gray started the Jerry Gray Foundation in 2002 and it continues to actively support youth in Lubbock, providing scholarships in partnership with Texas Tech.
He is currently the defensive backs coach for the Minnesota Vikings of the National Football League.
References:
Official Seahawks website biography of Coach Gray