Born on February 9, 1955 in Casper, Wyoming, Jim was raised in Odessa Texas and graduated from Permian High School. He is an actor, comedian of stage, television and motion pictures. Bullock is best known for Spaceballs, Ron and Laura Take Back America, ALF and Too Close for Comfort.

In 1985, while Too Close For Comfort was being retooled as The Ted Knight Show, Bullock learned that he was HIV positive. He made his diagnosis public 11 years later.

In 1996, Bullock's partner of six years, John Casey, died from AIDS-related complications. Bullock is a longtime survivor of the virus and, as of 2018, was still healthy due in part to antiretroviral drugs.

On February 17, 1999, Bullock was arrested outside a bar in West Hollywood, California, for possession of crystal meth, and was sentenced to probation.

As of 2004 he was living in Rancho Cucamonga, California.
Books about Ector County People and Places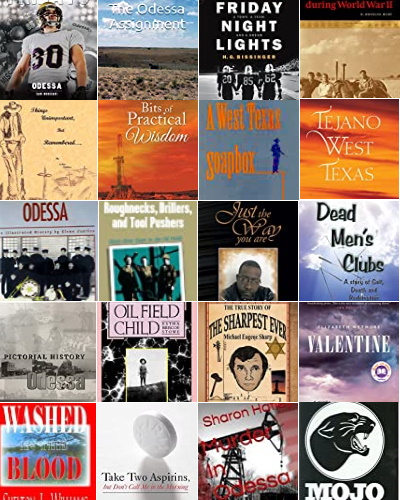 Washed in the Blood - Murder of Betty Jean Williams in Odessa, Texas
The Secret of Mojo: The Story of the Odessa, Texas, Permian High School Football Team
Odessa: An Illustrated History
Murder In Odessa
Ector County, Texas: 125 Years of History
Odessa - A Pictorial History
Valentine: A Novel - Itís February 1976, and Odessa, Texas . . .
Down and Out - Candace Downs returns to the parched and dusty oil-town of Odessa . .