Jim Marrs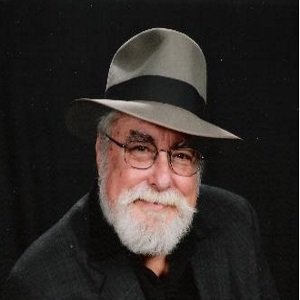 Photo by Maritha for Jim Marrs
Born Dec. 5, 1943 in Fort Worth, Marrs moved to Lubbock, Texas in the 60's and received his graduate degree from Texas Tech University. He began his career in journalism in Lubbock where he worked as a reporter, editor and photographer for the Lubbock Avalanche Journal; and also became editor of the Lubbock Sentinel. He was an investigative journalist and book author who focused on cover ups, so-called conspiracies and ancient aliens mysteries..
From the JFK Assassination, to Secret Societies, Marrs focused on the hidden truth. His work was treasured all over the world and books like Alien Agenda: Investigating the Extraterrestrial Presence Among Us and Our Occulted History: Do the Global Elite Conceal Ancient Aliens? are essential reading for anyone wanting to understand more about extraterrestrial theory. In 1989, his book, Crossfire: The Plot That Killed Kennedy, was published to critical acclaim and reached the New York Times Paperback Non-Fiction Best Seller List. It became a basis for the Oliver Stone film JFK.
Other books by Marrs include Psi Spies, Rule by Secrecy, The Terror Conspiracy Revisited, The Rise of the Fourth Reich, The Trillion-Dollar Conspiracy, Our Occulted History, Population Control, and his last book The Illuminati. His books develop in great detail conspiracy theories and hidden truths largely ignored by mainstream news organizations.
Jim Marrs died August 2, 2017 of a heart attack at his home in Wise County, Texas.
References:
Jim Marrs Official Obituary (Facebook)