John Hillerman was born in Denison, Texas, December 20, 1932. He was the son of Christopher Benedict Hillerman, a gas station owner, and Lenora Joan Hillerman. He attended St. Xavier's Academy in Denison, and after graduation, he attended the University of Texas at Austin for three years, majoring in journalism. An actor, he was best known for his portrayal of the genteel sidekick, Jonathan Higgins in Magnum, P.I.. He played the same character in three different series: "Magnum, PI", "Simon & Simon", and "Murder, She Wrote".

From 1953 to 1957, Hillerman served in the Air Force, working in maintenance in a B-36 wing of the Strategic Air Command, and achieving the rank of sergeant He became interested in acting after working with a theatrical group in Fort Worth during his service: "I was bored with barracks life. I got into meet people in town.

After his discharge from the Air Force, he moved to New York City to study at the American Theatre Wing, and performed in professional theater for the next twelve years, in productions such as Henry IV, Part 2 and The Great God Brown. Despite over 100 stage roles, Hillerman was unable to make a living as a stage actor, and he moved to Hollywood in 1969.

Hillerman made his film debut as a reporter in They Call Me Mister Tibbs! in 1970. After that, director Peter Bogdanovich cast Hillerman in his films The Last Picture Show, What's Up, Doc?, and Paper Moon. Hillerman worked steadily thereafter in motion pictures and television through the 1970s, including notable supporting roles in the 1974 films Chinatown and Blazing Saddles. After being cast in Magnum, P.I., he shot only four additional pictures between 1980 and 1996, with his final film performance coming in A Very Brady Sequel. Hillerman earned five Golden Globe nominations, winning in 1981, and four Emmy nominations, winning in 1987.

Hillerman retired from acting in 1999 and returned to his home state of Texas. On November 9, 2017, he died of cardiovascular disease at his Houston home, at the age of 84.
Related Articles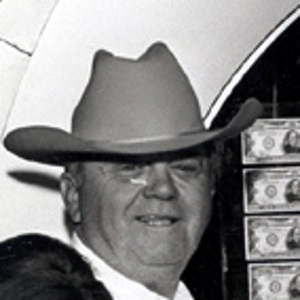 Benny Binion
Benny Binion was born November 20, 1904 in Pilot Grove Texas. The son of a horse trader, young Binion learned to play poker at county fairs with his father. He grew up to become gambling icon . . . more about Binion
Books about Grayson County Texas

The Poor Farm: of Grayson County, Texas
Frontier Denison, Texas — the rowdy nightlife, memorable characters, nascent cultural institutions . . .
Health and Death: Denison, Texas, in 1900 - the lives of prominent doctors, dentists, pharmacists . . .
The Life and Times of Grayson County, Texas
Sherman, Texas. Indelible Photographs
When The West Was Wild in Pottsboro Texas
Red River Hauntings - TRUE Ghost Stories of Grayson County Texas....
Land, Money, Law, Tycoons: Denison, Texas, in 1900
















What's your Favorite Book about a Texas County, Town, Person or Place? Here's our best reads list County by County