Life in Dallam County Tx 1800's - 1940's
Dallam County, Texas 1800's -1940's as pictured in archived government photographs, vintage postcards, old school yearbooks and newspapers. If you like these images, you can browse and view more than a thousand images of early life in Dallam County and throughout the state in our Historical Texas Collection.
July 4th Parade Float in Dalhart Tx 1910 - 1915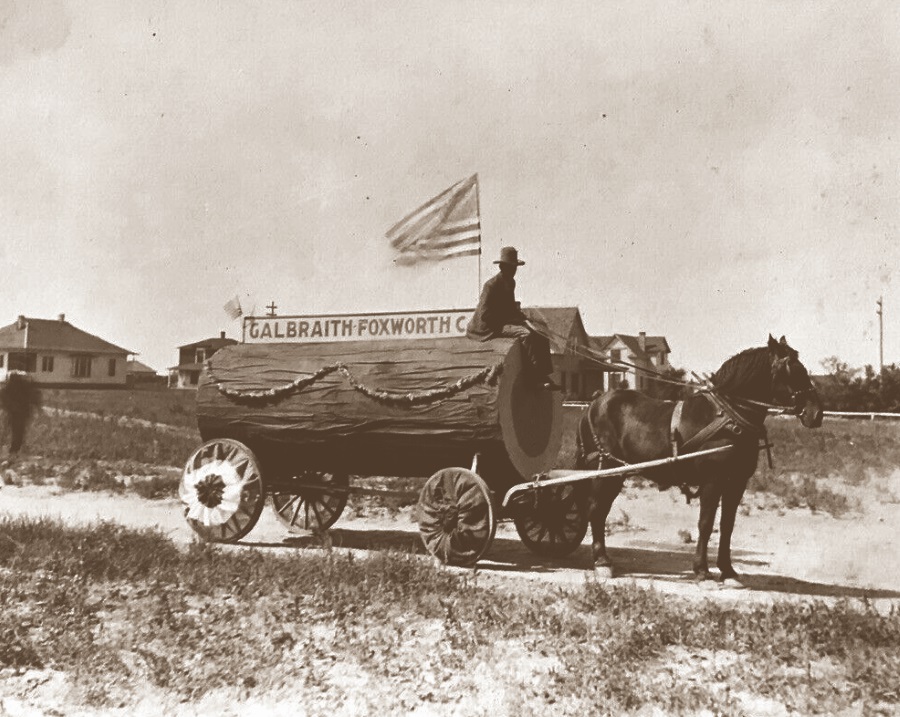 Horse named "John" pulls decorated L&C Company delivery wagon through the dirt street in front of Galbraith - Foxworth Company in Dalhart c1910-1915.