Born in Odessa, Texas September 28, 1975, Ashley graduated from David W. Carter High School in Dallas. In 1995 She auditioned against over 10,000 in a nationwide open casting call and was offered the role of Aisha Campbell, the second Yellow Ranger in Mighty Morphin Power Rangers which was the highest ranked kid show in America. Ashley did over 80 episodes and then starred in "Power Ranger the Movie".
She has appeared in numerous popular TV shows and films including Hangin' with Mr. Cooper, The Steve Harvey Show, One on One, The Parkers, Kenan & Kel, Chat Room, The Opposite Sex, Taylor's Wall, Wicked Weekend, Jazz Scene and The Encounter.
Ashley has made guest appearances in TV shows such as Hangin' with Mr. Cooper, Kenan & Kel, Boston Common, The Parkers and One on One. In 2016, she starred in the web series Class Dismissed.

In 2017, she announced that she would be starring in and producing the short film The Order and had cast many Power Rangers alumni.
Resources:
Karan Ashley (Facebook}
Books about Ector County People and Places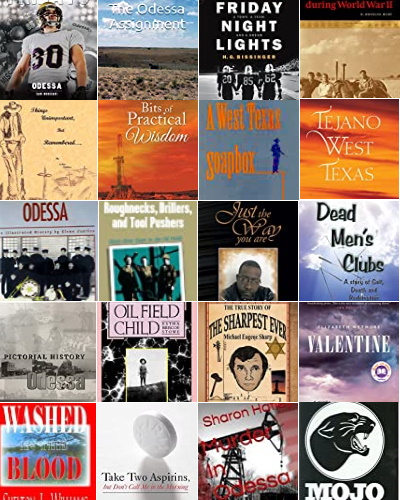 Washed in the Blood - Murder of Betty Jean Williams in Odessa, Texas
The Secret of Mojo: The Story of the Odessa, Texas, Permian High School Football Team
Odessa: An Illustrated History
Murder In Odessa
Ector County, Texas: 125 Years of History
Odessa - A Pictorial History
Valentine: A Novel - Itís February 1976, and Odessa, Texas . . .
Down and Out - Candace Downs returns to the parched and dusty oil-town of Odessa . .
Related Articles









What's your Favorite Book about a Texas County, Town, Person or Place? Here's our best reads list County by County






Ector County Estates with Unclaimed Money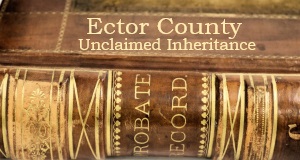 These Deceased Residents of Ector County Left a total $409,493 in Unclaimed Money for their heirs. Please share this with your family and friends from Odessa, Gardendale and Goldsmith to let them know how to claim their inheritance from the Texas Comptroller's Office. . . see the list
Featured Ector County Item

Rare Artifacts, Memorabilia, Ancestry and History Records from Odessa, Goldsmith, Gardendale and West Odessa

Important: Tap or click the title (not the photo) for details on the items listed below.