Are You a Landscaping Pro?
Connect with other pros not only in landscaping and lawn care but also home improvement contractors of all trades in your local community. You'll get access to valuable offers, current information and easy-to-use tools that can immediately impact your bottom line. Join Now!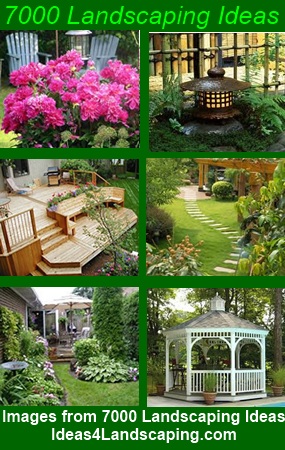 Where Top Local Landscaping, Lawn and Garden Pros Compete for Your Business
Get free estimates and information from local landscape specialists. Select your landscape project from the list below or Call 877-855-2718 for help in selecting the right local landscaping pro for your project.
Awnings & Patio Covers
Outdoor Lighting
Concrete, Brick & Stone
Outdoor Mist Cooling System
Decks Construction & Repair
Outdoor Play Equipment
Deck, Patio or Porch - Clean & Seal
Patio or Sunroom Enclosure
Fence Installation or Repair
Pools, Spas, Saunas & Tubs
Gazebos & Enclosures
Retaining Walls
Greenhouse Construction
Sheds & Gazebos
Hot Tubs & Spas
Sod & Turf Installation
Landscape Architect
Soil, Sand ,Rock Delivery
Landscape Design & Install
Sprinkler Systems
Lawn & Tree Maintenance
Sunroom or Patio Enclosure
Mowing and Maintenance
Tree & Shrub Service
Outdoor Kitchen
Water Gardens, Ponds & Water Features
What is Edible Landscaping?

Its the latest trend in landscape design but it isn't really new. Since ancient times, people have surrounded their homes with beautiful plants that would also feed the family. This type of landscaping is making a comeback as the latest trend in residential landscaping.

Edible landscaping or foodscaping is where a commercial landscaping company creates a custom design of your yard and outdoor living space that allows food to be grown in a way that is pleasing to the eyes and taste buds. Thus leaving the homeowner to enjoy the beauty and good taste only an edible yardscape can provide. According to permaculture experts, food plants are just as beautiful (or more) than the most popular ornamental plants sold on the market and have the additional appeal of being nutritious.

According to a recent article in MagaScene, edible landscaping integrates landscaping and gardening into a process and system that is fertile, abundant, low-maintenance and fun. Foodscaping allows food to be grown in a way that is convenient and practical for most people's lives, while satisfying the aesthetic desire too.

Maintaining an Edible Landscape

Depending on the landscape design the initial installation and maintenance can be a significant but after that initial period a well-designed foodscape should take care of itself, producing food and beauty with little input. Of course, if you are less interested in that initial phase of high work input, you can call 877-855-2718 to connect with landscaping experts in your area who can help you with installation and maintenance of your landscaping project.