NEWSLETTERS
for Abstractors
for Lawyers
for Public Officials
---
Lee County Experts
Giddings, Texas
No one knows Lee County real estate, title search and court records better than the people who are in the courthouse everyday working directly with local officials to bring you the kind of professional service only a local expert can.. Connect with Lee County Abstractors, Public Record Retrievers and Legal Service Professionals . You'll find Lee County Clerk, Lee County Appraisal District, abstractors, appraisers, lawyers, county record retrievers, insurance agents, real estate and home improvement contractors in Giddings and Lexington Texas.

| | | |
| --- | --- | --- |
| Lee County Clerk | 979-542-3684 | Giddings, Tx |
| | 979-542-9618 | Giddings, Tx |
Lee County Abstractors and Courthouse Researchers
When law firms, lenders, energy production companies and national title companies need public record information that is accurate and official they rely on local abstractors, document retrievers and landman who physically inspect the Lee County records at the courthouse.
Williamson Abstracting Research & Retrieval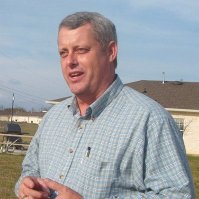 Specializing in Current Owner Searches, 20, 30, 40 & Full Searches & document retrieval. E & O insured. Based in Salado Texas. Contact Ted Williamson

Phone 254-231-8952 | Email | LinkedIn Profile
Oil and Gas Landman, ROW Agents and Title Specialists
Professional Land Services and Title Research Company
Landman, Abstractor, Notary, Title, Leasing Mineral Rights, Lease Checks, ROW Acquisition, Surface Work, Curative. All searches done in the courthouse and fully insured. Offices in South and Central Texas.
Phone: 361-772-8768 | Email | Website | Matthew Mozisek - CPL

Terry M Ray - Petroleum Land Services
35 years of experience throughout Texas in Abstracting/Title Research, Due Diligence, Document Preparation, Lease Negotiation & Acquisition of land rights and Seismic Options for oil and gas companies, attorneys and title companies.
Ph: 512-346-9953 | Cell: 936-525-9930 | Email | Linked In Profile |
Consult with top local lawyers who have the best understanding of legal procedures and judges in Lee County. Get a free legal evaluation of your possible case from local attorneys at Lawyer Locator Services.
Lee County Contractors with discounts, rebates and tax credits.
When you need qualified licensed contractors who understand local building codes, tax credits, rebates and discounts for everything from complete home renovation to minor home repair, you want free no-obligation quotes from home repair and remodel contractors who are licensed to work in or near Giddings Texas. Local contractors can help you get all available federal, state and county rebates, discounts and tax credits.
Lee County Refi, Remodel and Rebuild Programs
Mortgage APRs from 4.616%. To take advantage of Lee County's government-backed refinance programs calculate your new payment
for homes in or near Giddings.
Lee County Mortgage and Refi Rates
You may find the best mortgage and refinance rates for real estate in Lee County at RateMarketplace a website that compares mortgage interest rates
for Giddings and surrounding area.
Compare Lee County Texas with Other Counties
Read these popular articles and find out how Lee ranks for seclusion, growth, foreclosures, investment and other issues.
Lee County Specials - Giddings Tx