Life in Armstrong County Tx 1800s to 1950
Armstrong County, Texas from 1800's to 1950 as pictured in archived government photographs, vintage postcards, old school yearbooks and newspapers. Click on photos to view larger.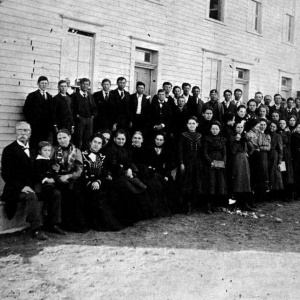 First Class of the Goodnight College 1898
Students: John McDonald, Herbert Jones, Joe Kesterson, D. Vaugher, Roy Vineyard, John Mackelhaney, Charley McClaren, Bess and Clyde Norvell, Ella and Minnie Dyer, Bill and Maggie Burns, Georgie Caperton, Relan and Annie Vaughn, Flora Hunter, Lou Goodnight . . .