Life in Texas from 1900 to 1950
Life in Armstrong County Tx 1800s to 1950
Armstrong County, Texas from 1800's to 1950 as pictured in archived government photographs, vintage postcards, old school yearbooks and newspapers. Click on photos to view larger.
Click on the photos below to see full size images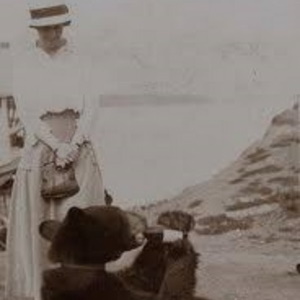 Blackie the Bear Drinking Beer from a bottle outside the Scarborough Saloon in Claude Texas in 1890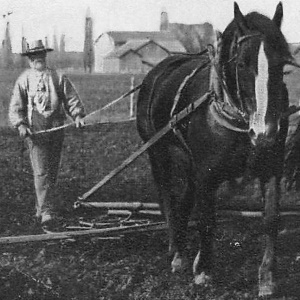 Farm Scene Near Claude Texas in 1909
Two horse team pulls harrow in this scene from Armstrong County in 1909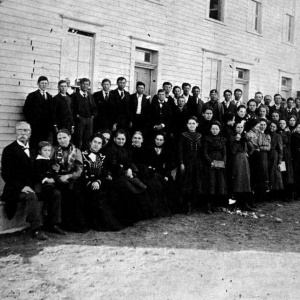 First Class of the Goodnight College 1898
Students: John McDonald, Herbert Jones, Joe Kesterson, D. Vaugher, Roy Vineyard, John Mackelhaney, Charley McClaren, Bess and Clyde Norvell, Ella and Minnie Dyer, Bill and Maggie Burns, Georgie Caperton, Relan and Annie Vaughn, Flora Hunter, Lou Goodnight . . .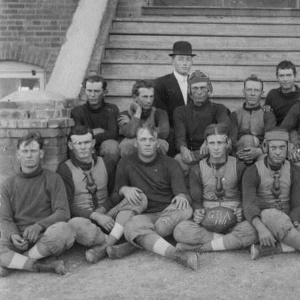 Goodnight Baptist Academy Football Team c1900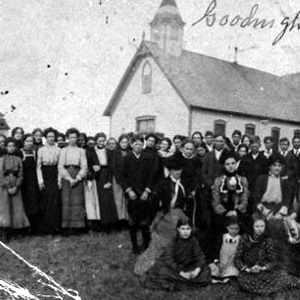 Goodnight College Staff and Families in 1901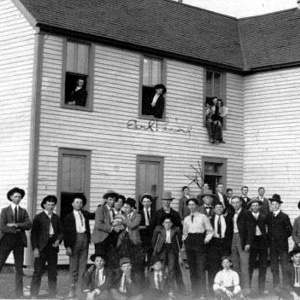 Goodnight College Boys Dorm - 1901
Earl Payne and Bill Hill are identified in this old photo. Can you identify others?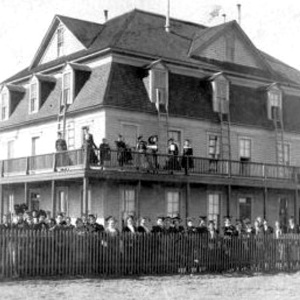 Goodnight College Girls Dorm in 1901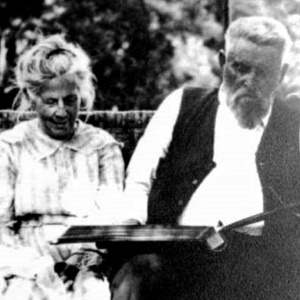 Molly and Charles Goodnight
Mary Ann Dyer "Molly" Goodnight married Charles in 1870. Molly died in 1926. Charles Goodnight died three years later in 1929

If you like these images, you can browse and view more than a thousand images of early life in Armstrong County and throughout the state in eBay's Historical Texas Collection.
Related Articles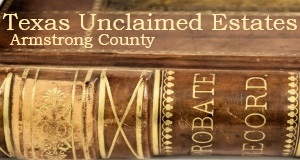 Armstrong County Unclaimed Estates
These Deceased Residents of Armstrong County Left a total $4,022 in Unclaimed Money for their heirs. Know the Heirs? . . . See the list
Books about Armstrong County People & Places













What's your Favorite Book about a Texas County, Town, Person or Place? Here's our best reads list County by County