Life in Texas from the 1800's to 1950

Life in Lubbock County Tx 1900 to 1950
Lubbock County, Texas from 1900 to 1950 from archived government photographs, vintage postcards, old school yearbooks and newspapers.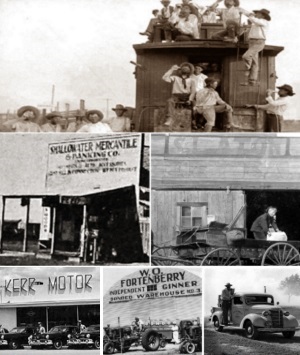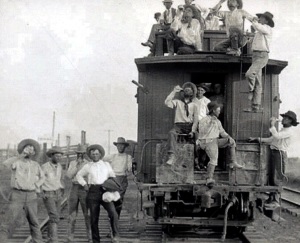 Cowboys Celebrating End of Cattle Drive in 1902
In Lubbock, Texas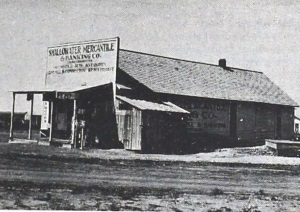 Shallowater Mercantile and Bank in 1913 and Today
N.R. Porter, an early Lubbock County settler, moved the wooden structure over eleven miles of rutted roads from Lubbock to Shallowater in 1913 . . .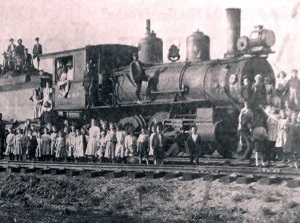 First Train to roll into Lubbock in 1909
When the first train rolled into Lubbock schools closed and everyone who could be there to welcome the train turned out for this rare photo.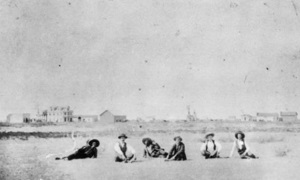 Lubbock in 1890 before town site is laid out
Early pioneers of Lubbock County pose for picture in 1890 of what would become Lubbock Texas.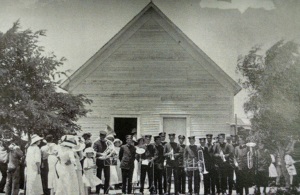 Shallowater Celebrates Arrival of Railroad in 1913
Band turns out to celebrate the arrival of the first train in Shallowater, Texas in 1913.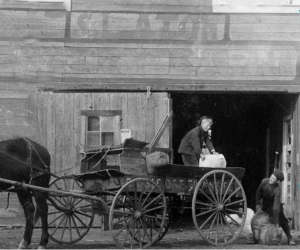 Boys Loading Wagon at the Slaton Livery Barn in 1900
The expression on the faces of these young boys as they load a freight wagon illustrates just how hard the work was in Slaton Texas in 1900.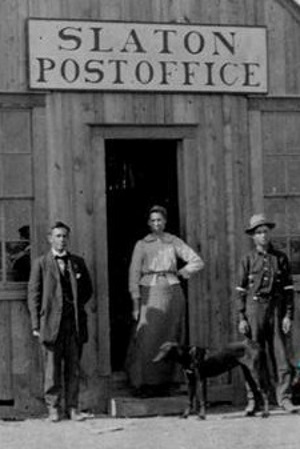 Slaton Post Office with Postmistress and Patrons 1910
Two men and their dog pose with Slaton Postmistress in front of the Slaton Post Office in 1910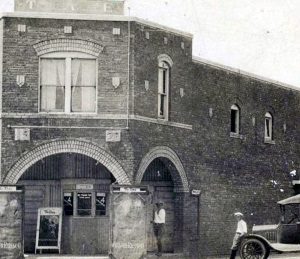 Wilselma Theatre in Slaton Texas in 1920
Young boys wait for the theater to open in Slaton in 1920.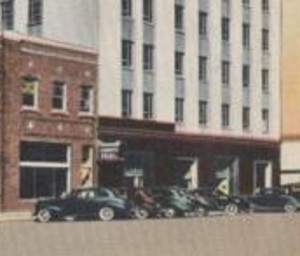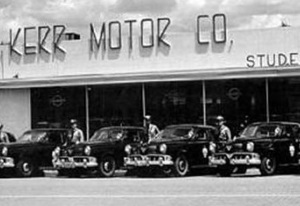 Studebaker Dealership in Lubbock Texas in 1952
Lubbock Police pose with their new Studebaker Commander V-8s purchased from Kerr Motor Company.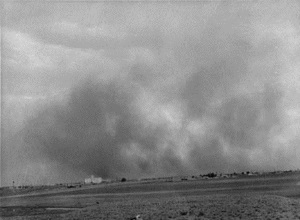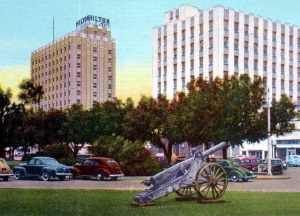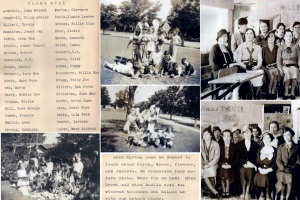 George M Hunt School Yearbook Class of 1936 in Lubbock
Children, parents and teachers pose in this composite of the George M Hunt School . The class roll for 1936 is also included.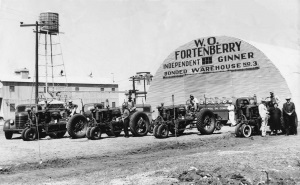 Gin in New Deal Texas with Farmall F30 tractors 1930's
W.O. Fortenberry Gin with tractors and drivers lined up beside owners and Conoco tanker truck in background.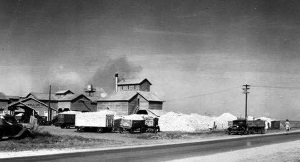 Daniel's Gin in Wolfforth Texas in the 1930s
Woman walks along highway past Daniels Gin and Model T pulling cotton trailer in Wolfforth in 1930's. Smoke fills the air in background from burning cotton burrs and trash.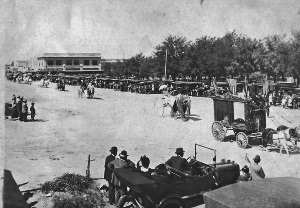 Circus Parade in Lubbock Texas in 1912-1919
Early residents of Lubbock line the street with their Model Ts to watch elephants and and other exotic animals pulling carriages in the circus parade.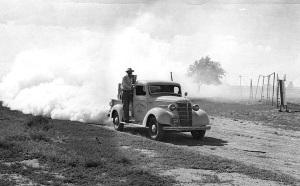 Lubbock's First Mosquito Sprayer at Work in 1947
City worker stands on running board of the City of Lubbock truck to tend the fogging machine filling the air with insecticide as they drive down dirt road past playground in 1947.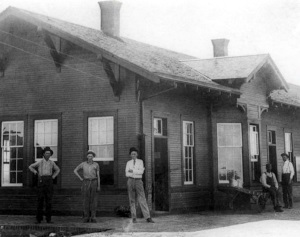 Railroad Station in Slaton Texas in 1914
Five men in front of the Slaton Railroad Station in 1914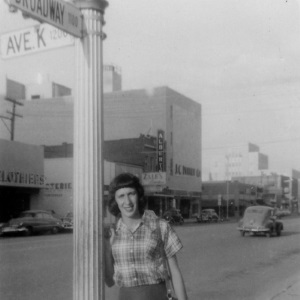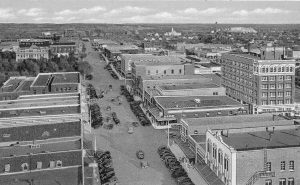 WW2 Scrap Metal Drive in Slaton Texas
Patriotic citizens of Slaton deposit large pile of scrap metal on main street in 1944. Slaton stores in background include O.Z. Ball and Co., Texas Utilities, Barber Shop, Drug Store, Texas Grocery, Jewelry store and the Dry Goods Store.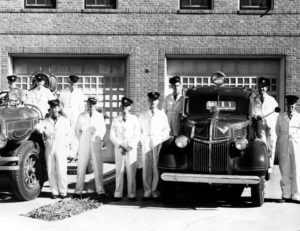 Slaton Texas Fire Department in 1940
Eleven Fireman pose with fire trucks in front of the Slaton Fire Station in 1940
Resources:
See All Lubbock County Treasures

Haunted Lubbock: True Ghost Stories from the Hub of the Plains
Lubbock Stories: Personal Remembrances from the Hub City
Historic Lubbock County: An Illustrated History
PINKIE: A West Texas Legend
A place set apart: The history of Ransom Canyon
Remembering Slaton, Texas: Centennial Stories, 1911-2011
. . . see more
Related Articles