Davick Services on Facebook
True Stories of Amazing People and Places in Texas
Life in Terry County Tx 1800s to early 1950
Terry County, Texas from 1800's to 1950 as pictured in archived government photographs, vintage postcards, old school yearbooks and newspapers. Click on photos to view larger.
Click on the photos below to see full size images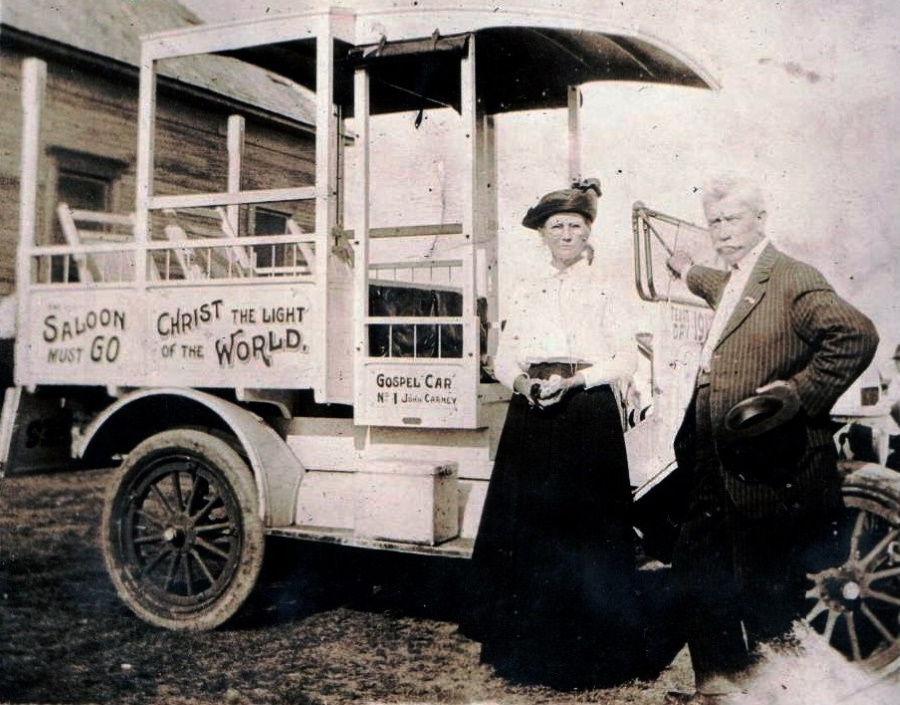 Gospel Car in Brownfield Texas 1918-1920
Traveling Preacher Julian Carney and wife pose beside Gospel Car Number 1 in Brownfield Texas in late 1920's . . . take a closer look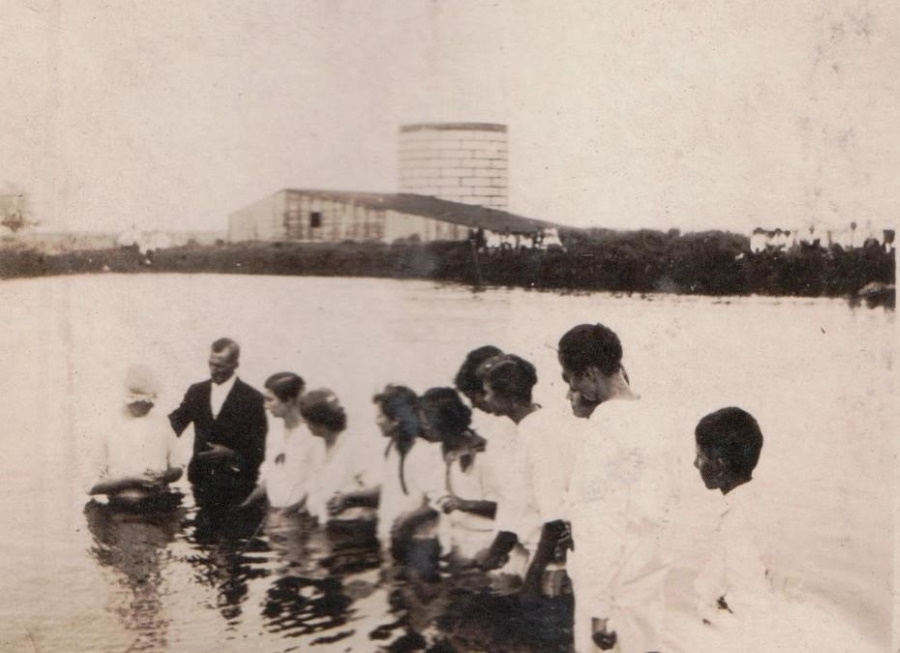 Baptismal in Playa Lake in Terry County Texas in 1918
. . . See full size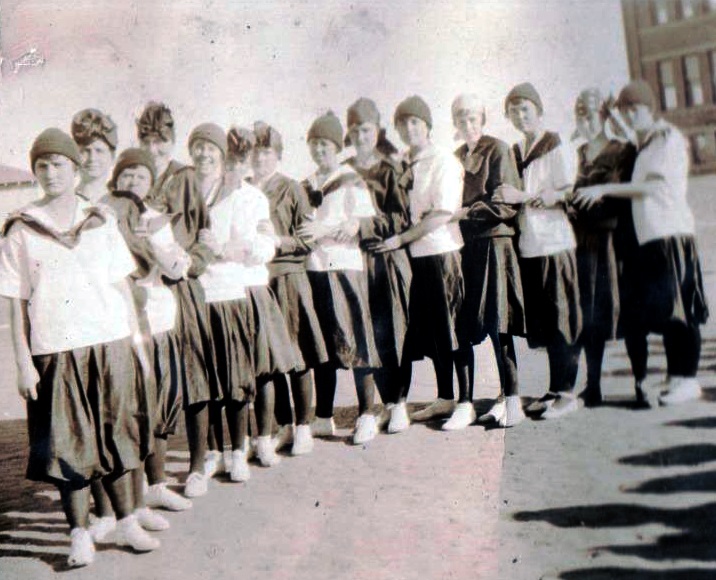 Brownfield High School girls basketball team in 1920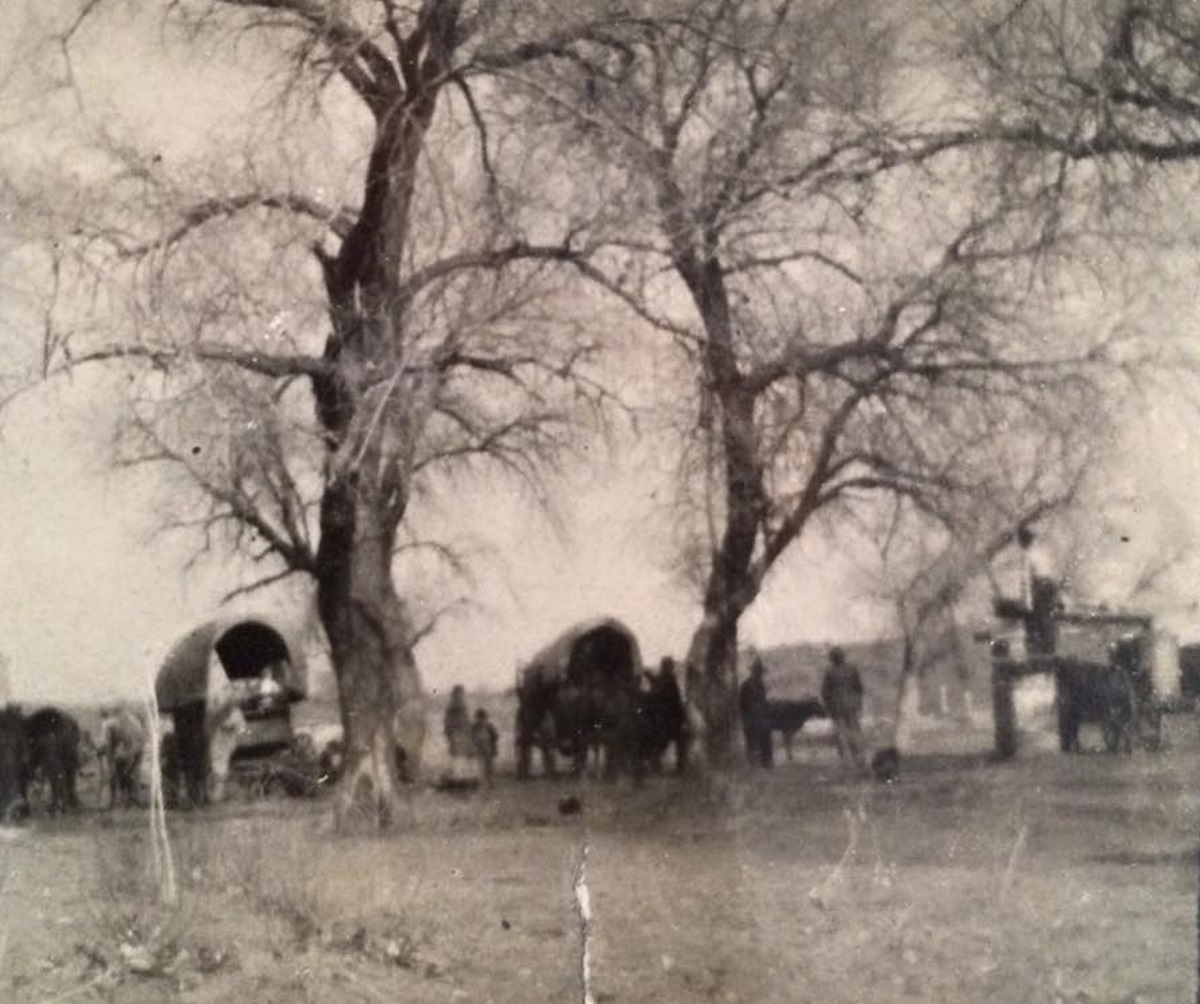 Carouth Family Traveling to Terry County through Roaring Springs 1922
Carouth Family Stops in Roaring Springs in covered wagons on their way to settle in Terry County in 1922 . . . Take a closer look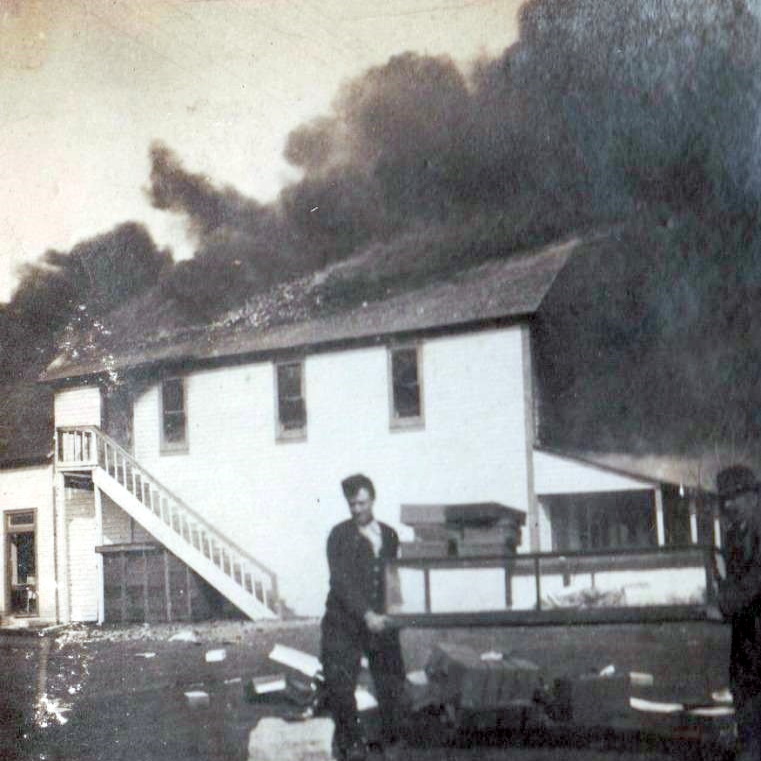 Building on Fire in Brownfield in 1920
Men attempt to save a few belongings from burning two-story building in Brownfield Texas in 1920 . . . zoom in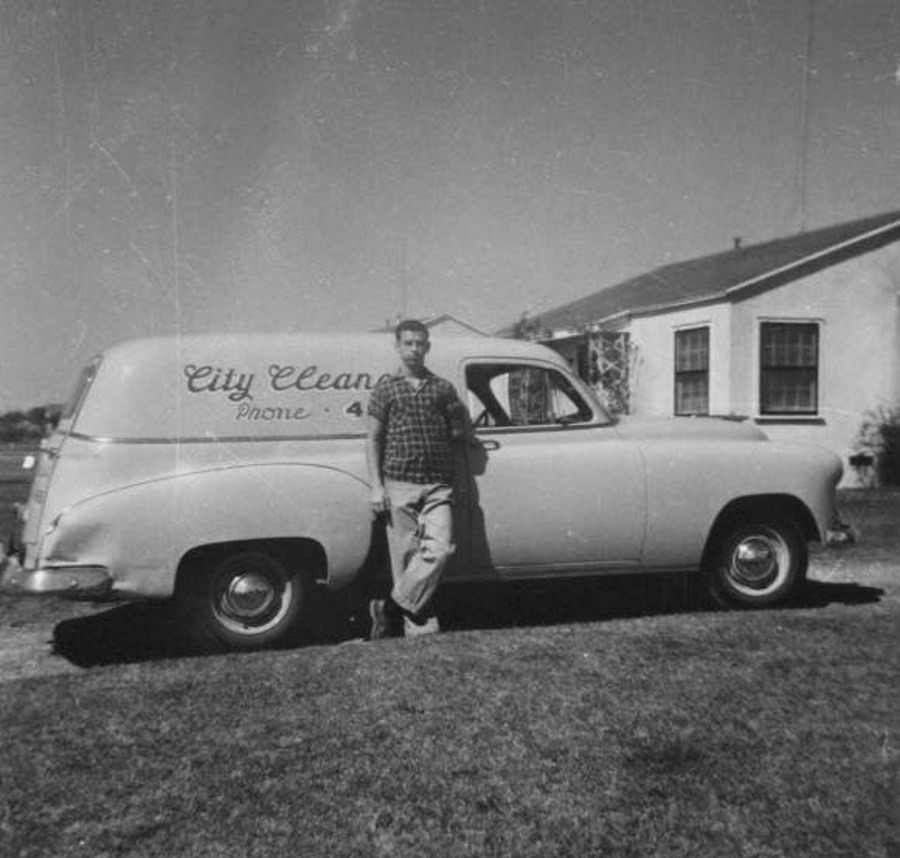 City Cleaners Delivery Truck in Brownfield in 1950
Young boy poses beside his delivery truck in Brownfield Texas in the 1950's . . . look closer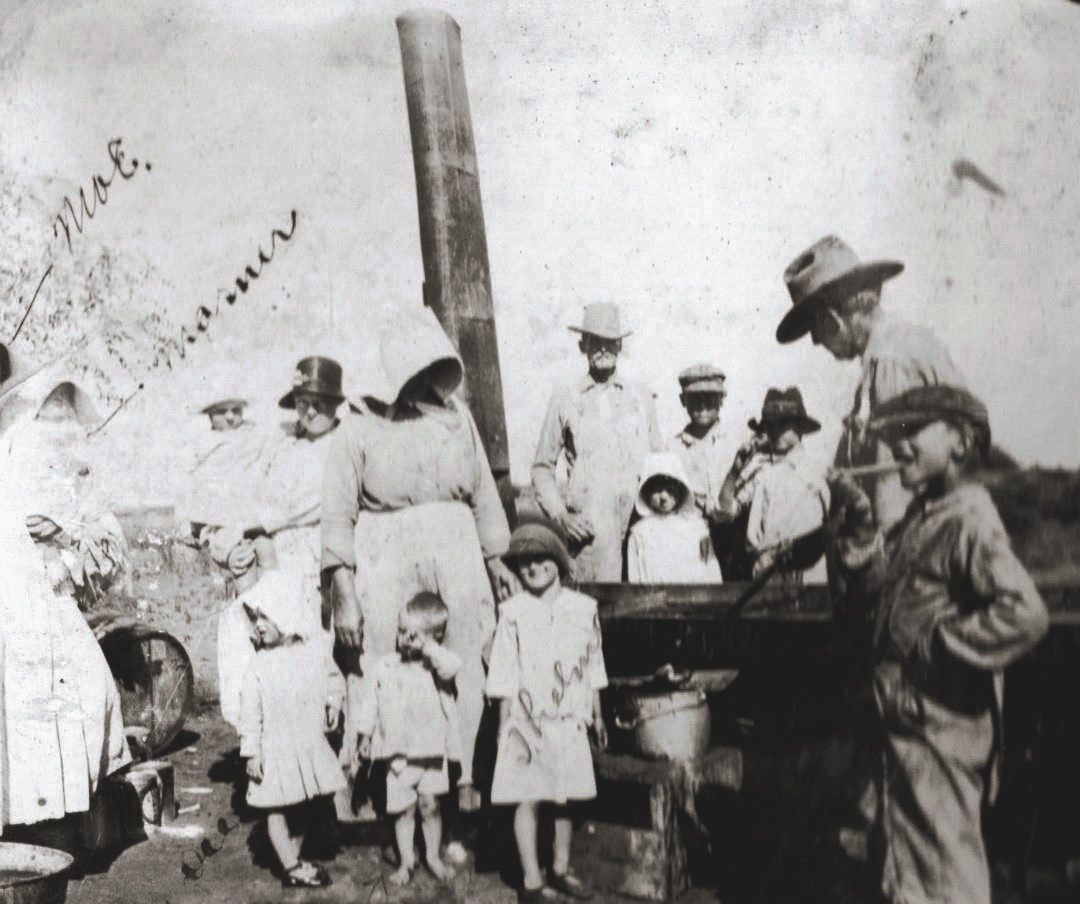 Family Gathering in Terry County Texas in 1920's
. . . see full size image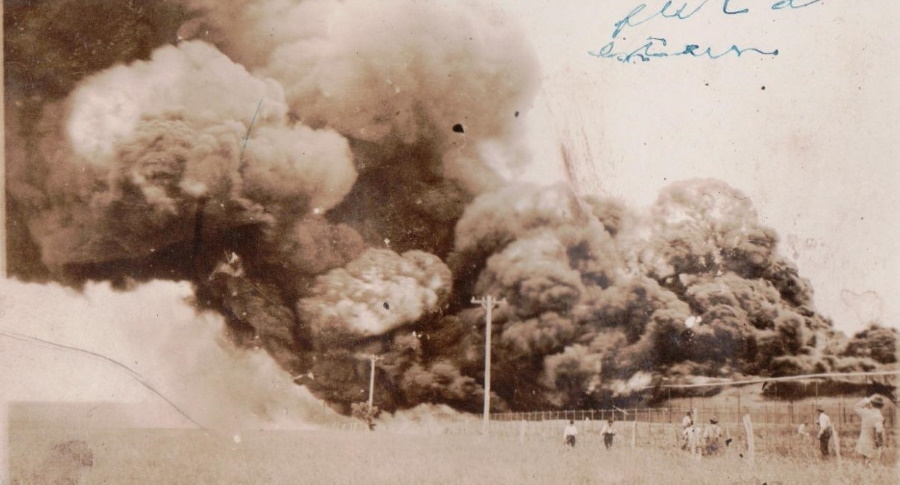 Prairie Fire in Terry County Texas in 1920
In 1920 a prairie fire broke out near Brownfield Texas and threatened to consume the little town. Photo shows local residents . . . see the photo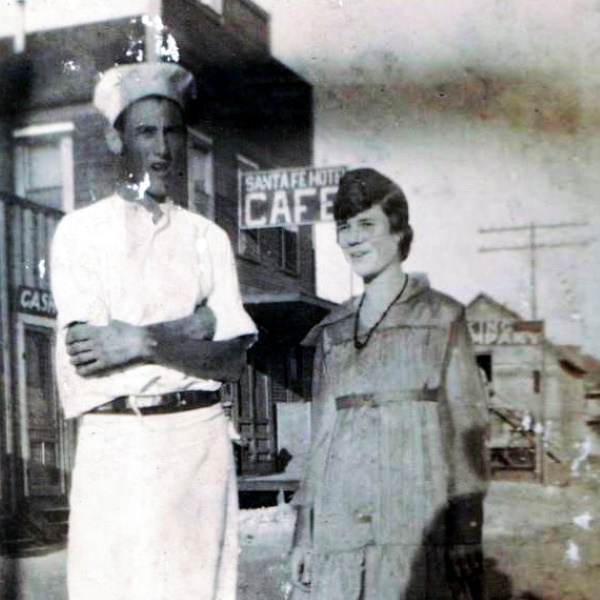 Santa Fe Hotel & Cafe Brownfield in 1920's
Cook and waitress pose in front of the Santa Fe Hotel and Cafe in Brownfield Texas in this 100 year old photo . . . see more of this rare photo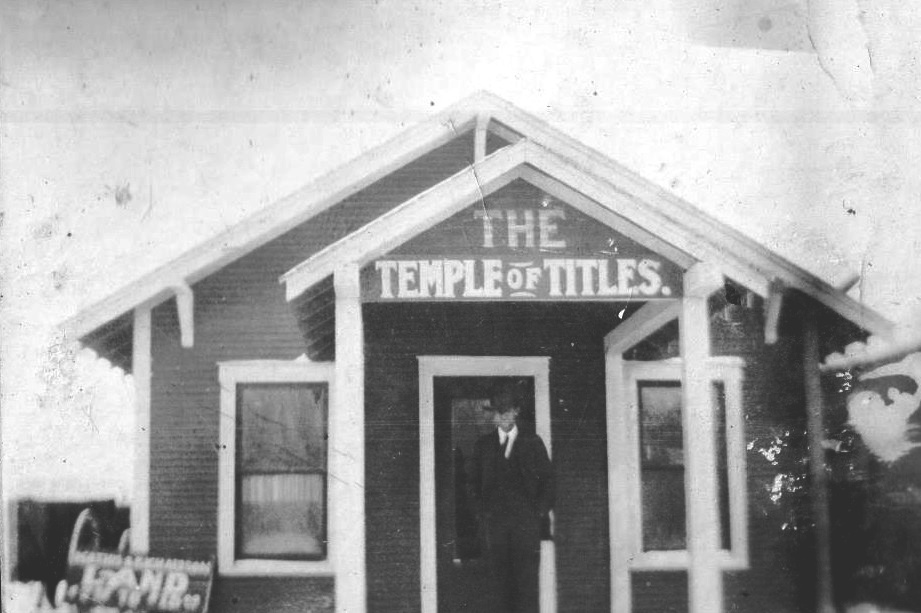 Temple of Titles in Brownfield Texas in 1918
Proprietor of The Temple of Towers Title Company in Brownfield Texas poses for a photo of his newly opened business in this rare 100-year-old photo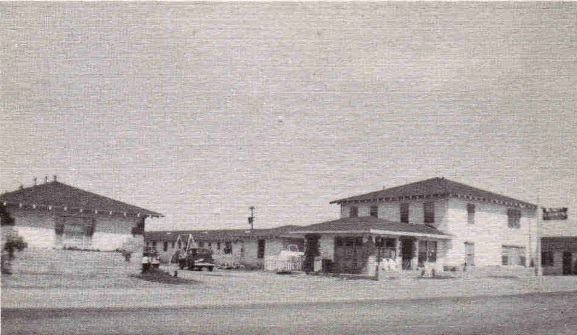 McNutt Courts Motel Brownfield Texas in 1939
If you like these images, you can browse and view more than a thousand images of early life in Terry County and throughout the state in eBay's Historical Texas Collection. . .
Resources:

US Library of Congress Prints and Photographs

Vintage Texas Photos (eBay)
Related Articles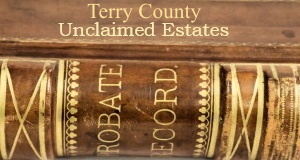 Terry County Unclaimed Estates
These Deceased Residents of Brownfield, Wellman and Tokio Texas Left a total $28,569 in Unclaimed Money for their heirs. Know the Heirs? Please share this report with your friends and family. There is a link in the article to the Texas comptroller's page where you can make a claim . . . View the list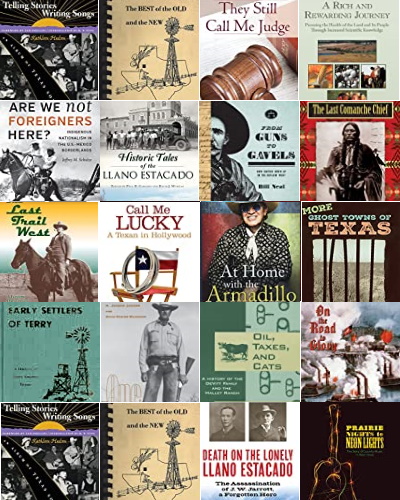 At Home with the Armadillo by Gary P Nunn from Brownfield
A Gunfighter's Deal With The Devil: Fiction set in Brownfield, Texas
Early Settlers of Terry: A History of Terry County, Texas
The Best of the Old and the New - Texas sesquicentennial 1836-1986 cookbook
1951 Yearbook: Brownfield High School, Brownfield, Texas
1968 Yearbook: Wellman Union School, Wellman, Texas
. . . see them all
What's your Favorite Book about a Texas County, Town, Person or Place? Here's our best reads list County by County