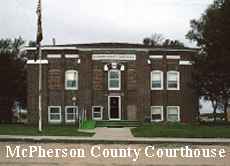 McPherson County, Nebraska
Population: 526
Seat: Tryon (Pop 90)
With a population that is a fifth what it was in 1910 when the county seat was a bustling frontier city, McPherson County is the 8th in our list of least populated counties in America.
The population of the county jumped from 517 in 1900 to 2,470 in 1910. The rapid settlement was driven by the Kincaid act of 1904.
The act made it possible for every settler to file on a full section of land (one square mile) and obtain title after homesteading the property for five years. The promise of a full section of land brought a wave of land seekers into the sand hill areas of the state.
Today, there are several businesses located in Tryon including a feed store, two restaurants, two hair salons, an automotive service station, and a five unit motel boasting cable TV.
Nebraska Real Estate for Sale
Data Sources: