Famous People from Cottle County, Texas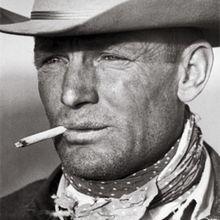 Clarence Hailey Long was the rugged Texas cowboy sensationalized as the original Marlboro Man. Born January 9, 1910 in Paducah Texas he was the foreman of the JA Ranch in 1949 when he gained national attention when LIFE magazine published a series of photographs on ranching in the American West. Long was the basis of the popular Marlboro cigarettes advertising campaign for Philip Morris.

Long's Marlboro photographs led to marriage proposals from across the nation, all of which he rejected. In 1951, at forty, Long married the former Ellen Theresa Rogers, a nurse from Massachusetts.

Long joked that "If it weren't for a good horse, a woman would be the sweetest thing in the world. The Longs had five sons: Clarence, Roger, Walt, Grant, and John.

Featured Marlboro Man Collectible

See All Marlboro Man Collectibles
Samuel Nathaniel Morris - head of the Voice of Temperance radio broadcast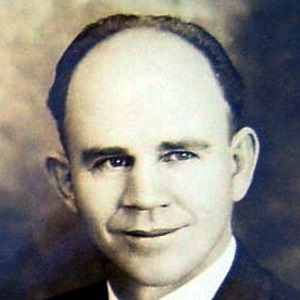 Samuel Nathaniel Morris was born March 6, 1900 in Paducah, Texas. His father had left his mother with two small children two months before Sam was born, and she went to live with her parents on their farm near Paducah. By the time Sam was seven years old both his grandparents had died and his mother supported herself and the three children by taking in washing.
He did not see his father until he was nine years old. Later, his parents re-married. His father farmed a little, ran a saw mill, and operated a tie camp. The children worked like grownups. They lived in shacks, tents and covered wagons. They never went to church or school. From the time his father came back until he left again in 1919, they were constantly on the move in Texas or Oklahoma, from one place to another, moving sometimes just across the farm and sometimes across the state. They were always in debt, always on the move, always embarrassed . . .
See More Sam Morris Collectibles
Maury Bray, American football offensive tackle who played two seasons with the Pittsburgh Pirates of the National Football League. He played college football at Southern Methodist University.
William S Heatly usually known as W. S. "Bill" Heatly was a Democratic member of the Texas House of Representatives who served from 1955 to 1983. Known as the "Duke of Paducah", a reference to his hometown of Paducah, the county seat of Cottle County, Heatly wielded significant political power during his tenure in office.
Cottle County Items for Sale

Rare Artifacts, Memorabilia, Ancestry and History Records