Life in Texas from the 1800's to 1950

Life in Gregg County Tx 1939 - 1950
Gregg County, Texas 1939 to 1950 as pictured in archived government photographs, vintage postcards, old school yearbooks and newspapers.
Portable winch and operator at oil well Kilgore, Texas in 1939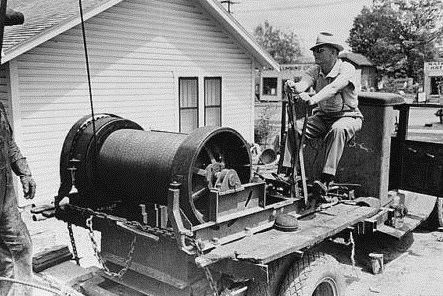 If you like these images, you can browse and view more than a thousand images of early life in Texas in our Historical Texas Collection. .
Related Articles







Featured Gregg County Item for Sale

Rare Artifacts, Memorabilia, Ancestry and History Records
Nearby Counties