Life in Presidio County Tx 1920 to 1939
Presidio County, Texas 1920 to 1939 as pictured in archived government photographs, vintage postcards, old school yearbooks and newspapers.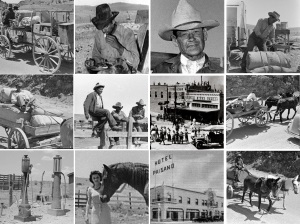 If you like these images, you can browse and view more than a thousand images of early life in Texas in our Historical Texas Collection. .
Chuck and bedroll wagon on highway near Marfa Tx 1939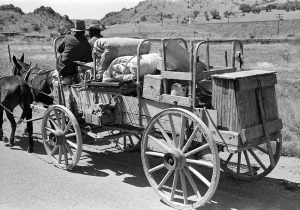 Cowboy eating dinner after roundup 1939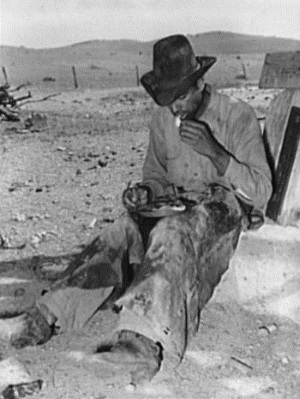 Chuck Wagon Passing Cars in Marfa 1938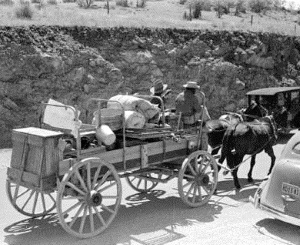 Cowboy sharpening knife near Marfa Tx 1939
Presidio County cowboy tying up bedroll 1939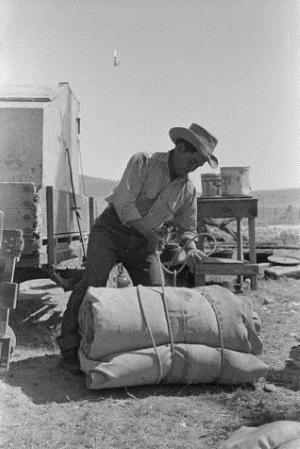 Cowboys sitting on fence Marfa Tx 1939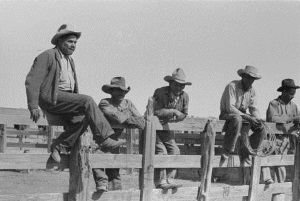 Fighting the fire at Busy Bee Store Marfa Tx 1920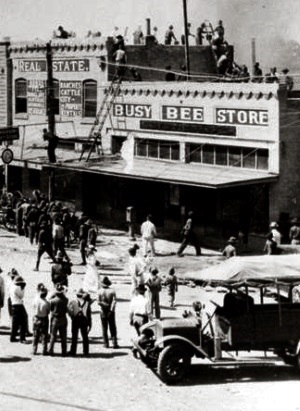 Hotel Paisano Marfa Tx 1937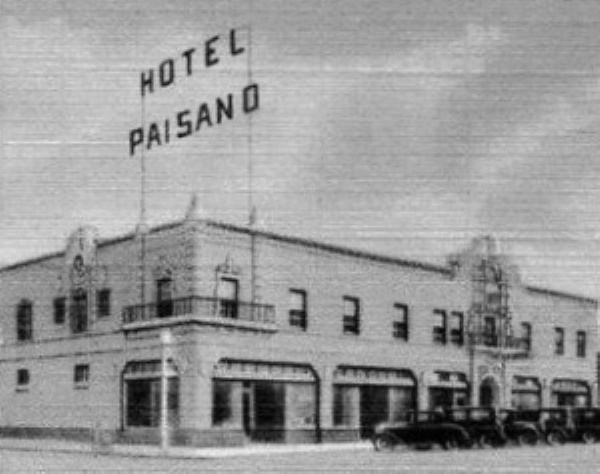 Ranch Wagon Near Marfa Tx 1939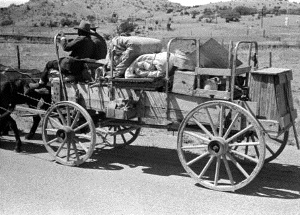 Tank wagon near Marfa 1939
Scenic View Presidio County Tx 1915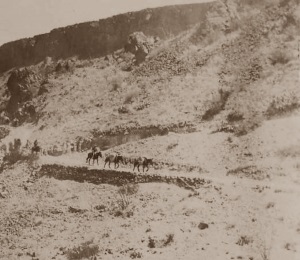 Wagon with tank equipment Presidio County Tx 1939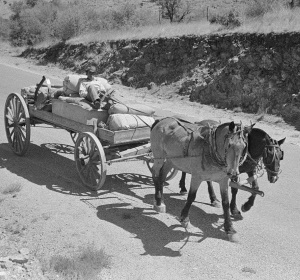 Owner of the Walking X Ranch. Marfa, Tx 1939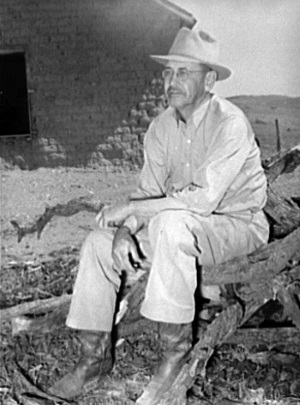 Walking X Ranch Headquarters 1939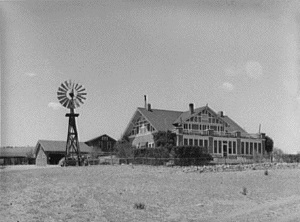 Mexican cowboy on ranch near Marfa, Tx 1939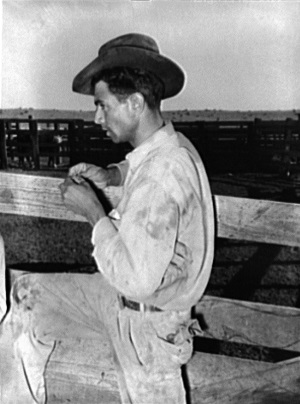 Original FSA photos and negatives are archived in the Prints and Photographs Division of the Library of Congress.
Resources:

US Library of Congress Prints and Photographs

Postcards from the Panhandle (Facebook)
See More Presidio County Texas Items
Related Articles